Ghost Robotics retaliates against Boston Dynamics lawsuit claims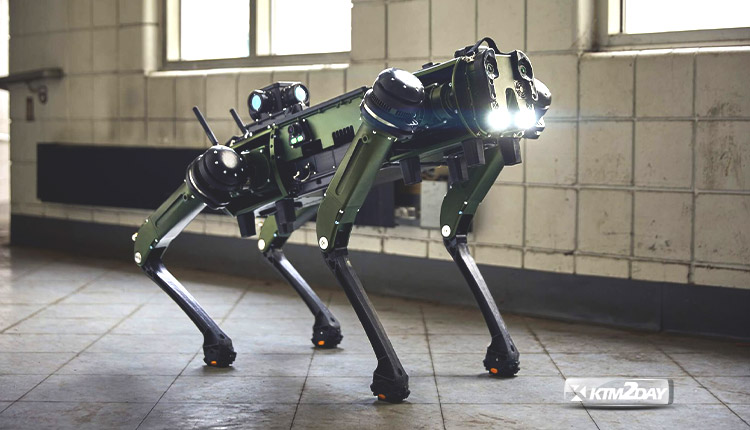 As Ghost Robotics retaliates against Boston Dynamics in a patent dispute, the issue quickly escalates into a verbal battle. In a statement to TechCrunch, the Philadelphia company described the lawsuit as "obstructive and unfounded." Part of what it says is:
There is no doubt in Boston Dynamics' mind that Ghost Robotics has been successful. The firm would rather not compete fairly and instead filed a frivolous lawsuit against the upstart on November 11 in an effort to slow its growth. Boston Dynamics is using its far larger resources for litigation rather than innovation.
According to Ghost's statement, the company is "the number one provider of legged robots to US and Allied Governments," and this comes after media outlets reported on Boston Dynamics' lengthy lawsuit filed in a Delaware court.
The article goes on to say that the company was founded on the PhD research of CTO Avik De and CEO Gavin Kenneally, conducted under the guidance of the highly regarded Prof. Dan Koditschek at the University of Pennsylvania, which led to the development of a legged robotic system.
Professor Koditschek was an early innovator in the field of legged robots; he shares a patent (US6481513B2, filed March 14, 2001) for the first battery-powered, dynamic legged robot, RHex, with former students Martin Buehler and Uluc Saranli.
The developer of Spot said Tuesday on TechCrunch that while the company does not comment on current disputes,
Innovation is the lifeblood of Boston Dynamics, and our roboticists have successfully filed roughly 500 patents and patent applications globally. We welcome competition in the burgeoning mobile robotics sector, but we expect all companies to respect intellectual property rights, and we will take action when those rights are abused.
Boston Dynamics claims that Ghost ignored several cease-and-desist letters and other communications demanding that it stop producing its own four-legged dog robots due to patent infringement.
It's not the first time to two companies have butted heads. Images of one of Ghost's canine robots equipped with a SWORD Defense Systems Special Purpose Unmanned Rifle went viral, causing the company to get widespread attention (SPUR).
When TechCrunch interviewed former CEO Jiren Parikh (who passed away in March), he said,
The payloads are not manufactured by us. Are we going to promote and advertise any of these weapon systems? Maybe not, but probably not. That's a question with no easy solution. Because we're selling to the military, we don't know what they do with them. Our government clients can put the robots to any use they see fit; we won't tell them how to do it.
We do draw the line on where they're sold. Only the United States government and its allies are eligible to buy from us. Enterprise customers in competitive marketplaces are not eligible to purchase our robots. We get tons of queries regarding our robots in Russia and China. Even for our largest corporate clients, we do not provide shipping to that country.
Boston Dynamics signed an open statement last month with other robotics companies denouncing the use of robots as weapons. An excerpt from the letter reads as follows:
Remotely or autonomously operated, publicly visible, and able to navigate to previously inaccessible regions where people live and work, we believe adding weaponry to such robots raises significant dangers of injury and serious ethical considerations. The public's faith in the technology will be harmed by the use of these advanced robots for destructive purposes, which would in turn diminish the positive social impact they could otherwise have.
In its lawsuit, Boston Dynamics is seeking monetary damages.