Xiaomi shows a official teardown video of the Mi 9T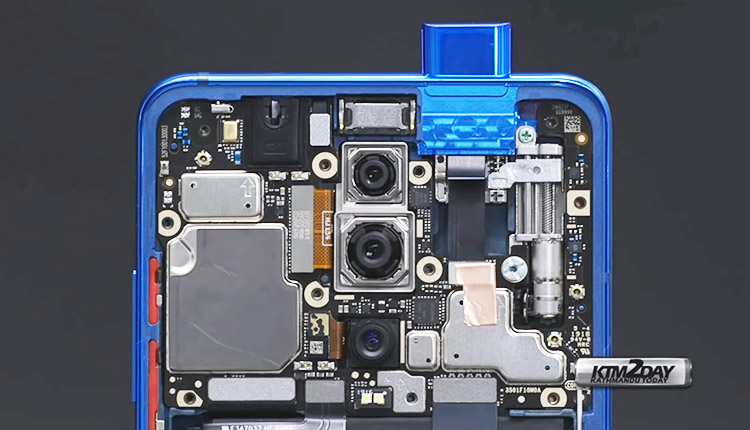 Xiaomi decided to give the audience a teardown video of the Mi 9T. In just over 1 minute, the Chinese manufacturer reveals every detail of the interior of the international version of the Redmi K20.
The company has come forward to show its own version of tear-down test without damaging the device. The tear-down test performed by other youtubers shows the device go through a series of tests like extreme scratching, bending and fire test which may have a very low level of occurrence on a daily life.
So Xiaomi has come up with a video showing a tear-down of internal parts and making the audience literate about each distinguished parts or components .
The video follows the pattern of famous youtuber JerryRigEverything like video but the length is shortened to over a minute long . In this video, we get a sense of how the pop-up camera mechanism works and also its in-display fingerprint sensor built underneath the screen.


After stripping the rear panel cover, we find a device as attractive on the inside as it looks on the outside. At first glance, the NFC antenna comes off. And after removing some colored screws, the pop-up mechanism is uncovered.
The video further explores the Main PCS and the sub PCB panel located on the upper and lower part of the device.


Analyzing each component in detail is something quite interesting for enthusiasts in these videos. Here we see in detail the main camera modules of 48MP, accompanied by a  telephoto and ultra-wide-angle lenses.


The Snadragon 730 processor is also uncovered, and the stepper motor that gives life to the pop-up mechanism is also briefly displayed.


In addition to the front camera, the sensor has its notification indicators arranged on the two sides.


The in-display fingerprint sensor can be seen the image above.
You can check the full original video on the official Xiaomi channel in youtube .