Samsung planning to launch Galaxy A90 with 5G support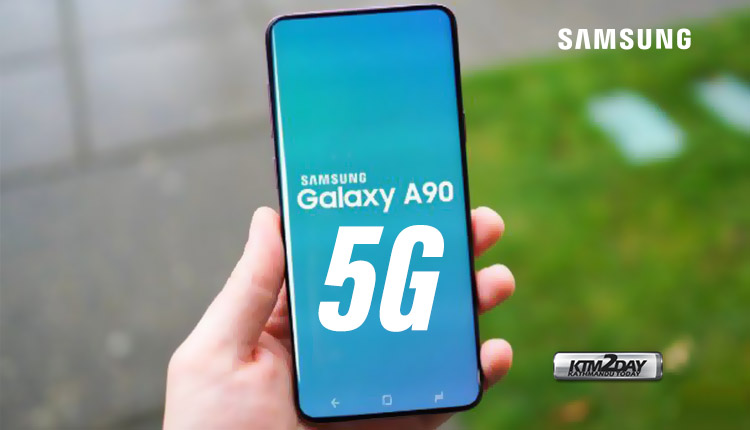 This year Samsung reshuffled its budget lineup with completely new fresh design and features to compete with the Chinese smartphone makers. The company launched the new Galaxy A lineup and discontinued its old J Series to keep up with the market trend in 2019.
The smartphones from A-Series has everything for every price range and features anyone ever needs in a budget lineup.
According to sources, the company is planning to launch a 5G smartphone for the A-Series in the form of Galaxy A90. At present, Samsung has only one smartphone with 5G feature in its flagship model – Galaxy S10 5G.
Since 5G smartphones has just emerged out on the market hence their price is above the $1000 price point. However, this year Samsung is planning to launch a 5G smartphone in the budget category such as A-Series which may appear with a price tag of $ 700–800, as reported by various sources.
This smartphone, presumably will be the model Galaxy A90 which will be powered by a Qualcomm chipset.
According to another source by a well-known tipster @Onleaks, Samsung could be planning to launch two models of Galaxy A90 with basic version and another with 5G support.
The Galaxy A90 is said to feature a large display and a triple camera setup on the rear. It may also come equipped with a 45 W fast charging feature as smartphone makers are also competing on a fast charging on their devices.
There are also unclear stories about Samsung planning to revive the old R-Series smartphones and this could possibly come out as Galaxy R is certain global markets.
At this point , we do not have any clear information on the upcoming 5G smartphone for the budget segment. Please stay tuned for more, when we get more information on this.