iPhone 11 Max design revealed by case maker Olixar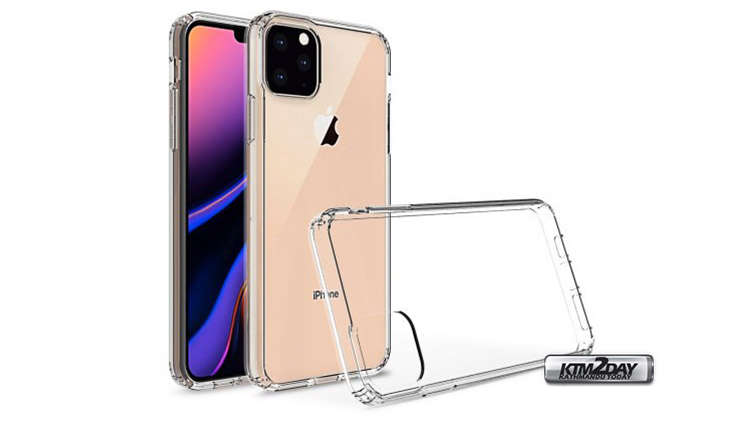 As we all know that the next batch of iPhones for 2019 will be launched in September. Lately we have encountered several unofficial concept designs from tipsters and other unknown sources that the upcoming iPhones will come featured with a squircle module on the rear panel to house the main camera.
Today we have new 3D rendered images of the upcoming iPhone encased in protective cover from case manufacturer Olixar.
Olixar is one of the most renowned brands of protective covers for smartphones. So we have every reason to believe that these images faithfully represent the new iPhone 11 Pro and iPhone 11 Pro Max.
These covers show us that Apple will even follow in the footsteps of Huawei Mate 20 Pro in their design of new triple camera. The squircle module on Apple's iPhone will house the triple camera censors along with LED flash in a triangular pattern.
The accessory is designed to protect the camera module, which protrudes from the phone case and is more vulnerable to shocks and scuffs.
Thanks to the design of the case, early leaks were confirmed, that the Phone XS will have triple camera setup, compared to the dual-camera system on the present models.
Previous rumors suggest that Apple will add an ultra-wide-angle camera to existing shooting and telephoto settings in order to compete with competitors such as Huawei, Oppo and Samsung, which already offer this feature.
Olixar began selling screen protectors for the iPhone 11, which suggests Apple will add many more sensors to its Face ID system to make it safer and faster.
The company has already stated that unlocking with Face ID will be 30% faster when upgrading to iOS 13, so it is likely that the next generation will exceed expectations.
According to rumors, the successor to the iPhone XS and XS Max will boast the ability to wirelessly charge accessories. It can also be supplied with a quick charger in the box.