Huawei registers another trademark Harmony for its operating system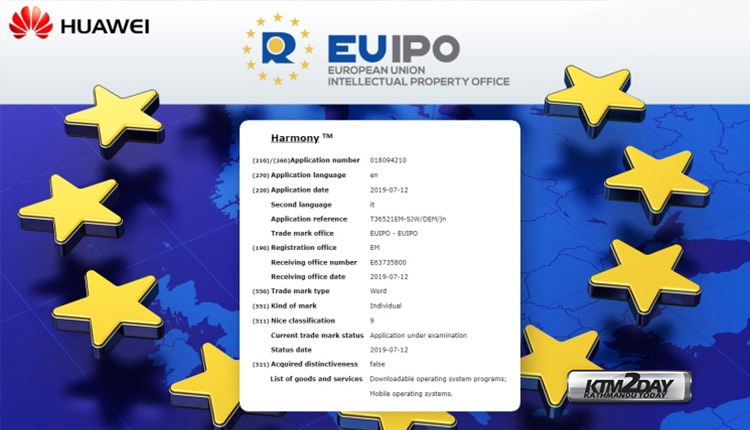 The fact that the Chinese company Huawei is developing its own operating system was announced in March of this year. Then it was said that this is a forced step, and Huawei intends to use its OS only if it is necessary to completely abandon Android and Windows. Despite the fact that at the end of June, US President Donald Trump spoke about easing sanctions against Huawei, many restrictions continue to apply.
Against this background, the Chinese telecommunications giant continues to actively develop its own OS. Representatives of the company say that the Huawei operating system runs much faster than Android and macOS. In addition, it can be used not only in smartphones, but also in tablets, computers, laptops, wearable gadgets, etc.
In June 2019, Huawei registered several names for its future OS. It is assumed that in the global market the platform can get the name Ark OS, whereas in China the name HongMeng OS will be used.
Now it became known that on July 12, Huawei registered the Harmony trademark. The corresponding application was submitted by the company to the European Union's Bureau of Intellectual Property (EUIPO) The description states that the trademark is registered in the categories: mobile operating systems, computer operating systems, as well as downloadable operating system programs. The application for the trademark was filed by the German company Forrester, which in the past has repeatedly acted on behalf of Huawei Technologies.
From the very beginning, Huawei representatives said that the company does not plan to put its own OS into operation until it can use Android and Windows. Against the background of a prolonged confrontation with the American authorities, launching it's own OS will look like a justified step. It is possible that in the event of the lifting of sanctions, Huawei will postpone the launch of its operating system for an indefinite period.