Samsung patent design shows retractable display unit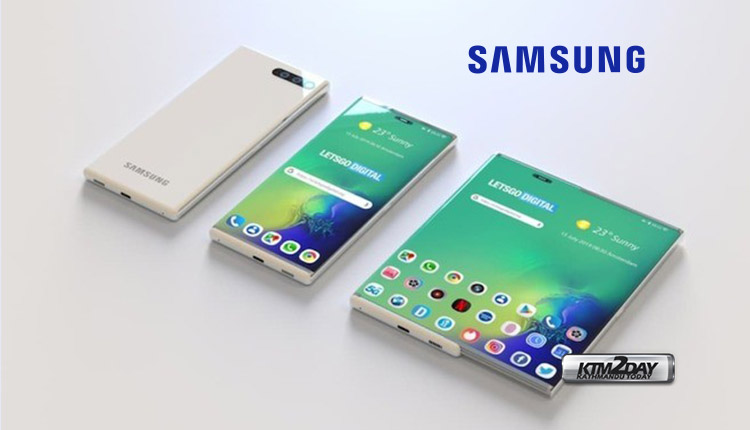 We can say that Samsung is one of the most evolving brands in the design and concept of smartphone. Although Galaxy Fold, the first foldable smartphone of the brand, has not received a brilliant debut due to the problems of screen, the brand continues focused on inventing the smartphone of the future.
This new patent shows that a screen that fits "inside another screen" or retractable has been patented by the Korean manufacturer. That is, the smartphone would have a small mechanism that allows the device to extend the main screen of the device.
Although these 3D rendered images are only from a Samsung patent, we all know that the brand is struggling to give us something new. Therefore, we can assume that this patent is more than just sketches of a bright future.
Patents safeguards the brand owner from technology they are already working on behind closed doors and is not readily available because it has not met its final product assurance . It is also a way to protect your new invention from competitors' eyes.
The new patented design fits in every way to the company's Galaxy Note product portfolio seeing the premium design features the renders exhibit. Although the patent does not show the location of SPen, having such a screen would be gold over blue for all those who love productivity.
The image also shows us the absence of the front camera. That is, it is very likely that in this patent we are already looking at the technology of the front camera located underneath the screen. Technology that has already been revealed by Chinese smartphone manufactuter OPPO recently but is not yet ready to go to market due to the lack of camera quality when compared to competitors in the market.
In short, it is still too early to guarantee anything. At the end of the day, these images are only mere patents on paper. However, deep down we all believe that if there is a brand that will go from paper to hardware, then it is Samsung.