Vivo Nex 3 display to have 100% screen to body ratio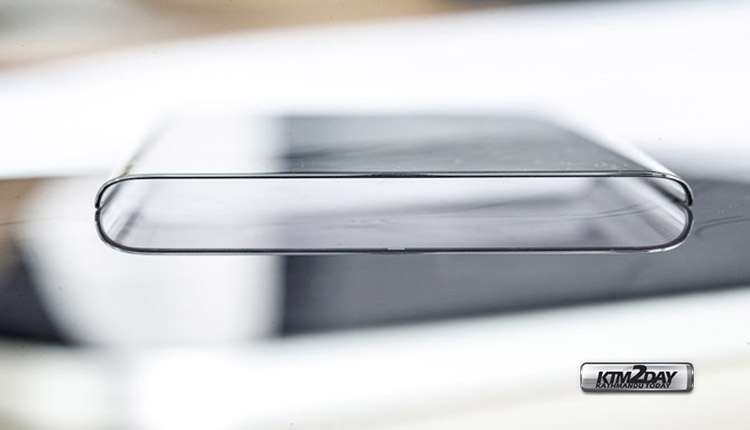 An image shared today by renowned tipster Ice Universe shows what it says is the external glass of the Vivo Nex 3. This is the line of Vivo that usually bets on major technological advances, and according to this image we are talking about superior screen-to-body ratio at more or equal to 100%.
The picture shows us two panels of glass with curved edges, covering the front, side and back of the future device. We only have a side view, but according to the leaker, the device will have no holes or notches on the display.
The vivo NEX 3 is probably the highest screen-to-body ratio phone in 2019. The Screen-to-body Ratio is over 100% based on the "display area/projected area" calculation method. pic.twitter.com/B0cZ2XgzE7

— Ice universe (@UniverseIce) July 25, 2019

No signs of visible front camera
Given that it is an image with theoretical glass cover, there are some questions that remain unanswered. One is where the front camera will be located. Since there is no notch or hole, it may opt for the pop-up camera design.
We are also led to think that Vivo can bet on placing the front camera underneath the screen. Oppo has recently announced its prototype of this technology, and it is good to note that these are "parent" brands, as both belong to BBK Electronics.
The truth is that so far we have seen smartphones that are already around 90% of screen-to-body ratio. If this is the glass of the Vivo Nex 3, then these are more than 100% screen-to-body ratio and are about to create a new history.
Although there are no signs of Nex 2 in the near future, rumors suggest that the name of this supposed device is Nex 3. A smartphone that can have screen front, side and rear raises issues of ergonomics, but any new technology to take current smartphone design to the next level will be welcomed by comsumers.