Xiaomi is working on a bezel-less smartphone with a solar battery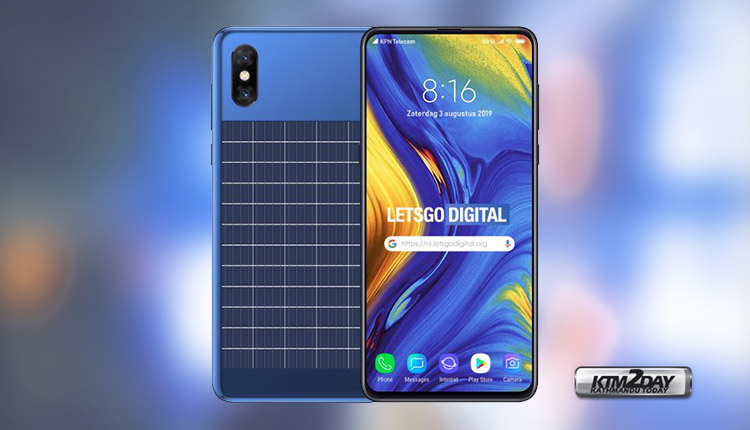 Xiaomi has filed a patent at the World Intellectual Property Organization for a smartphone with a bezel-less screen and a solar panel on the back.
The LetsGoDigital resource also visualized the development, creating high-quality renderings based on the schemes from the filed patent.
In the rendering we see almost the entire front panel occupied by the screen, and the absence of front selfie camera. Out of several papers filed for patents none have any reference to any sort of in-display hole camera, a pop-up module or display notch style camera. So it is expected that this device could come featured with a under-display camera technology.
The company can use the new hidden camera technology under the display, which is also still under development. In early summer, Xiaomi has already demonstrated the prototype of the Mi 9 smartphone with a front camera hidden under the display.
Another distinguishing feature that this smartphone will have is that , it will come with solar cells for recharging the device. The solar cells as seen on renderings cover almost more than half the surface of the rear panel.
At the same time, the solar panel placed at the rear panel does not seem to take extra space in terms of thickness. The rear camera module is seen still to protrude by some millimeters from the back panel.
The fingerprint sensor is most likely will be located under the screen. The main camera is of dual setup.
It is unclear whether Xiaomi is really going to release such a "green" smartphone, only time will tell.