Nepal's urban population increases to 66 percent according to the Census 2078 report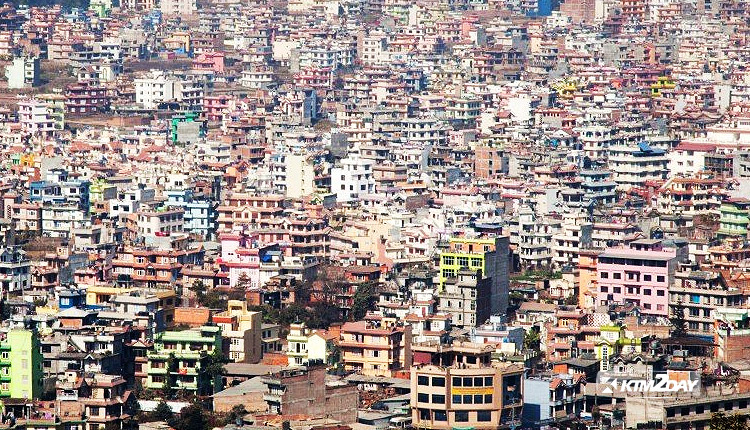 The urban population of Nepal has reached 66.08 percent. Ramchandra Dangal, joint secretary of the Ministry of Urban Development, stated that, according to the Census 2078's preliminary statistics, the number of people living in urban areas has grown since the Census 2068. The percentage of urban dwellers in 2068 was 63.19 percent. At that time, 36.81 percent of the population lived in rural areas.
According to the World Urban Report 2022 published by the United Nations Human Settlements Program (UN Habitat) this month, urbanization has been more prevalent in industrialized nations. In these countries, urban areas are home to 79 percent of the total population.
If this rate continues, the urban population in wealthy countries is anticipated to reach 87 percent by 2050. In addition, the analysis projects that the population growth rate of industrialized nations will be 0.46 percent between 2020 and 2025. In addition, the population of urban regions in developed countries is projected to reach 0.40 percent between 2030 and 2035.
The program releases such a report in conjunction with World Habitat Day, which is observed on the first Monday of October. This day has been commemorated globally at the request of the United Nations Human Settlements Program (UN Habitat) with the primary purpose of promoting sustainable urban development and ensuring enough housing for all. Since 1986, the United Nations has observed this day on the first Monday of October.
Nepal has also observed this day since 2001. The Ministry also announced that because the Maha Ashtami of Bada Dashain falls on the first Monday of October, World Habitat Day 2079 will be observed in Nepal on the third Monday with the theme "Need for Inclusive Urbanization: Common Commitment for All."
Goal 1.1 of the Sustainable Development Goals seeks to ensure sustainable and inclusive urbanization. On the occasion of the day, experts will deliver working papers at a workshop. According to the program, working papers on systematic urban development, smart cities, and other issues will be presented and discussed. In the program, the Department, Kathmandu Valley Development Authority, Institute of Engineering Studies, Kathmandu and Lalitpur Metropolitan City will present working papers.
In accordance with the Department of Urban Development and Building Construction, Housing Company Limited, UN Habitat, the Urban Development Fund, and a number of municipalities will conduct a number of programs for this event. The World Habitat Day program will emphasize ecologically friendly and sustainable urban development.