Anker Portable Electronics Accessories Price in Nepal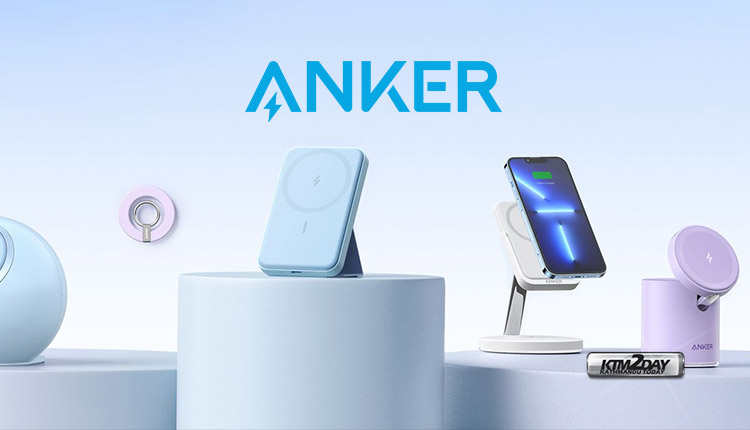 China's leading consumer electronics brand Anker is somewhat equivalent to Logitech brand. This Chinese brand is famous for its range of advanced portable electronic goods such as Anker phone chargers, power banks, earbuds, headphones, speakers, data hubs, charging cables, torches, screen protectors and more.
Pashupati Trade Link is the official distributor of Anker products in Nepal.
Anker has launched products such as Bluetooth earphone, wireless charger, wall charger, power banks, usb cables and Bluetooth speakers in the Nepali market.
The company will offers 18 months warranty replacement on all product, according to the company.
One of Anker's most popular item, the Nebula Mars projector will also be available for sale as well. The projector is capable of projecting a 150 inch image with 1280×720 resolution. Users will not have to carry around extra speakers as the device features dual 10 watt speakers for a complete media viewing experience in a single package.
The portable projector runs on Android 7.1 and has built-in WiFi and Bluetooth for easier streaming of Youtube and Netflix. It comes with 8GB internal storage and can supports connections via HDMI and USB. The standout feature of the Nebula Mars portable projector is the massive 12,500mAh battery that provides backup of up to four hours.
Marketing Manager of Pashupati Trade Link Dhirendra Kushwaha was excited about launching Anker products in Nepal and said, " This is an age of technology. People are using the latest technologies and electronic products in their day to day lives. Aside from carrying mobile phones, people carry power banks and charging cables. Though customers strive to buy the best smartphones, laptops and electronic gadgets, they prefer normal or high-copy chargers and cables. Most of them don't know about the cons of these products, which results in unsatisfactory performance, low battery life and slowing down of electronic products."
He added, "We have brought Anker power banks and cables to Nepal, which will assure better battery life, performance and efficiency of electronic products. We would like to recommend customers to get a good product with equally good cables, appliances and that Anker is the best."
Anker was founded by an ex-Google employee and has offices in Seattle and Shenzhen that designs, develops and sells consumer electronics.
The company rose to fame by selling high quality power banks and charging cables. The company claims to be pioneering power delivery technology to charge phones, tablets and laptops at unprecedented speeds.
Anker Accessories Price in Nepal
Soundcore Life Q35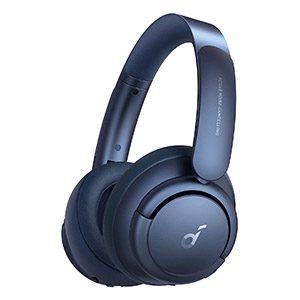 Gold Standard of Sound: Custom silk-diaphragm drivers accurately reproduce music across a wider frequency range and cut out distortion to deliver sound that's both Hi-Res Audio and Hi-Res Audio Wireless certified.
LDAC Technology: 3 times more data is transmitted to Life Q35 active noise cancelling headphones than via standard Bluetooth codecs. This lossless transfer ensures you hear every tiny detail in the music.
Multi-Mode Noise Cancelling: 2 microphones on each earcup detect and filter out distracting noises in your vicinity. Switch between Transport, Outdoor, and Indoor modes for a tailored noise cancelling experience.
Comfortable and Convenient: Life Q35 active noise cancelling headphones can be worn all day thanks to their lightweight build and memory foam padded earcups and headband. A built-in sensor detects when they're removed from your ears and instantly pauses the audio.
AI-Enhanced Calls: The beamforming microphones on Life Q35 active noise cancelling headphones pick up your voice with incredible accuracy by using an AI algorithm that's been tested thousands of times. Calls sound crisp, clear, and free of unwanted noise.
Price : NPR 16,999
---
Anker PowerWave+ Wireless Charging Stand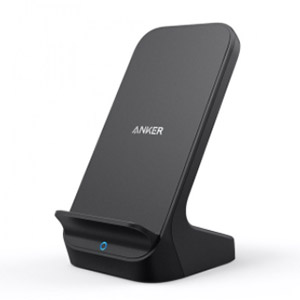 Features
18months warranty
Delivers up to 10W of power
Secure nonslip device base
Case-friendly construction
Multiprotect technology
Compaitable with most cell phones with or without case.
Price : NPR 4,290
Anker Soundcore Rave Partycast Speaker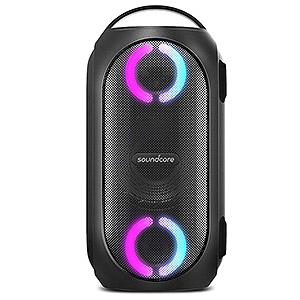 Features
Colossal Sound
Dazzling LIght
18 Hours Of Music
Body Shaking Bass
Output Power 80W
Bluetooth Speaker
Water resistance IPX7
Price : NPR 30,799
Anker Powercore Select 20000Mah Powerbank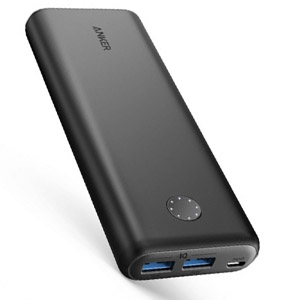 Features
20000mAh Battery Capacity
Multi Protect
Power IQ
Light Weight & Portable
18W External Battery
Price : NPR 4,560
Anker PowerCore 10000Mah Powerbank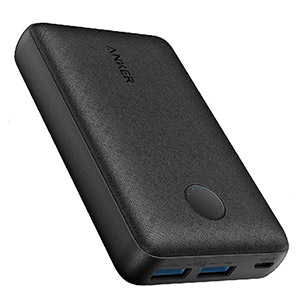 Features
10000Mah Battery Capacity
High-speed charging
Portable and compact
Price : NPR 2,850
Anker Soundcore Mini 3 Pro Bluetooth Speaker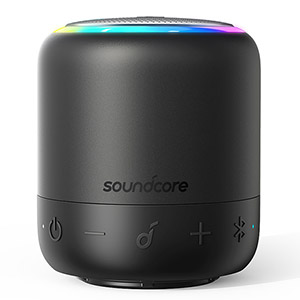 Features
Explosive Bass
Portable
Waterproof IPX7
15 Hours Play Time
Output Power : 6 Watt
Bluetooth
Customizable EQ
Price : NPR 6,268
Anker Soundcore Flaremini Speaker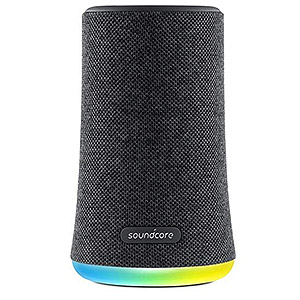 Features
Wireless Stereo
5 Lighting Modes With 8 Lights
IPX7 Water Resistance
Extra Portable
12 Hours Play Time
Price : NPR 6,964
Anker True Wireless Earbuds | R100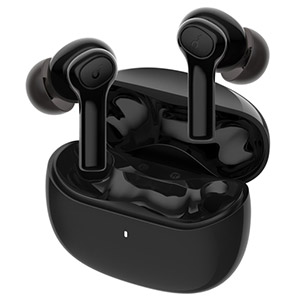 Features
Bass boost mode
Up to 6.5 Hours of Playtime
Bluetooth, 10 Meters range
IPX5-rated protection against liquids
USB-C Fast Charge 10 mins = 1-hour Playtime
Full Charging Time 1.5 Hours/ Play Time 6.5 Hours
Price : NPR 3,849
Anker Powerport Nano Adapter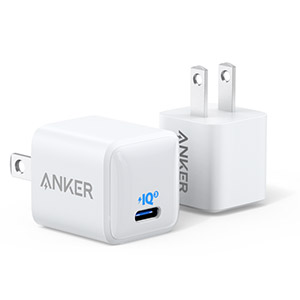 Features
Ultra-Compact Design
20W Charge Fast
Universal Compatibility
Specially Designed For iPhone
Input :  100-240V, 0.6A,  50-60Hz
Price : NPR 2,503
Anker Soundcore Sport-Air Wireless Earphone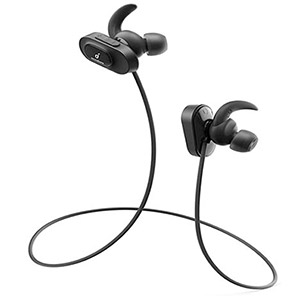 Features
Pounding Bass
Effortless Comfort
10 Hours of Play Time
Water Resistance & Sweat Guard
Build-In Microphone
Control From Right Earbud
Price : NPR 5,610
Anker Neckband Wireless Earphone | R500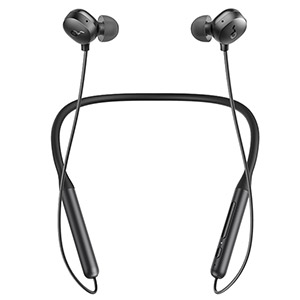 Features
Graphene Drivers
IPX5 -rated protection against liquid
Secure-fit, AI-enhanced calls, Ultra flexible
Controlled entirely from the right earbud
20 hours of playtime
Built-in microphone for the clear call, Bass Mode
Price : NPR 2,815
Anker Soundcore Space-NC Wireless Headphone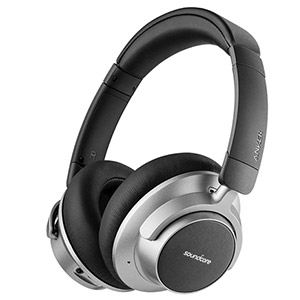 Features
Hybrid active noise cancellation technology
Swipe Control
20 hours of playtime in Bluetooth noise-canceling mode
50 hours in wired noise-canceling mode
Folding Design
Price : NPR 10,989
Anker Soundcore Vortex Wireless Headphone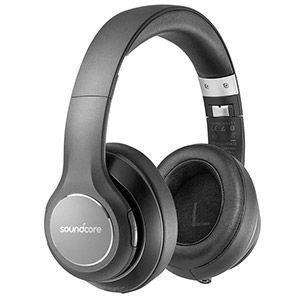 Features
Stunning Sound with 40mm Driver
20 hours of playtime
Lightweight Fit
Center Stage
Memory Foam a Headband
Hard-shell Travel Case
Price : NPR 7,150
Anker Soundcore Life Q20 Wireless Headphone
Features
Hi-Res Audio Certified with 40mm dynamic drivers
Reduce Ambient noises by up to 90%
100% stronger bass,
40-Hour playtime
maximum comfort and a secure seal
Price : NPR 12,099
Anker Nebula Mars-II Pro | Portable Projector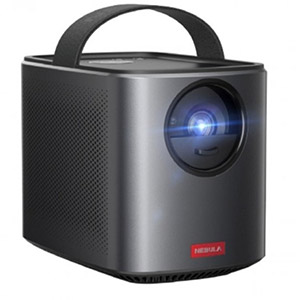 Features
OS: Android 7.1
Working Modes: Projector Mode, Bluetooth Speaker Mode
Ram: 1GB
Rom: 8GB
Resolution: 1280 x 720 (HD)
Brightness: 500 ANSI lm
Lamp Life: 20,000 Hours
Price : NPR 86,000
Anker Powerline Lightning Cable
Features
Apple MFi certified charging cable
Durable
Enables the fastest possible charge speed via any USB charger
Price : NPR 1,869
Anker Powerline Type-C Cable | USB-C to USB 3.0
Features
Backup Charging
Ultra-High speed syncing
Reversible connector
Lifespan 5X is higher than other cables
Price : NPR 1,089