Huawei introduces Harmony OS(Hong Meng) based on microkernels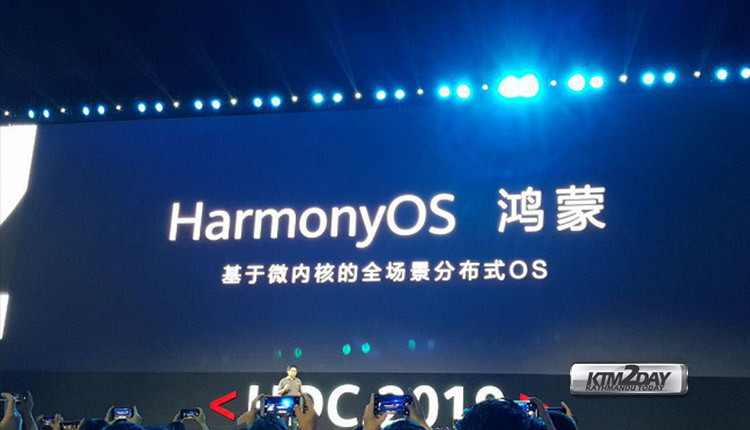 Today, the Huawei Developers Conference 2019(HDC 2019) opened, at which the company introduced its operating system – Harmony OS (Chinese media call it Hong Meng). Its peculiarity is free use by everyone, as it will be distributed under an open license.
A feature of Harmony OS is the so-called micro-kernel. According to Yu Chengdong, director general of Huawei Consumer Business Group, Android has 100 million lines of code, the core code of the Harmony OS is over 20 million lines. But in reality, no more than 8% is used. This affects the flexibility of the OS, and its responsiveness.
Therefore, in its OS, Huawei went the other way: the "compact" micro-kernel is responsible for the basic capabilities, and everything else is implemented through modules. This makes Harmony OS easy to use on absolutely any device while maintaining high speed and responsiveness.
For example, a smartphone and a car media system suggest completely different usage scenarios, so there is no need to make one cumbersome OS for everything: a common micro-kernel and modules are separate for each field of application. Such an OS organization is called distributed architecture.
Harmony OS will make extensive use of virtualization, and compatibility with a variety of applications and programming languages ​​is ensured by the Ark compiler. Harmony OS is also compatible with Linux, Unix and Android, so software developers for these systems should not have much trouble writing software for the Huawei OS.
Initially (this year), Harmony OS will only be used on Huawei and Honor smart TVs. In 2020, the ecosystem of hardware solutions that support Harmony OS will expand to include laptops, smart watches and bracelets. Hongmeng OS 3.0 will be released in 2021 and will support smart speakers and car media systems. The company has remained tight lipped on smartphones, but apparently, they are at the second stage of ecosystem expansion.
So far, these are the first details about the Harmony OS. After the press conference, more information will appear and, as expected, the first Huawei devices running Harmony OS will be named.