TIA to set up Taxi Tracking System for passenger's safety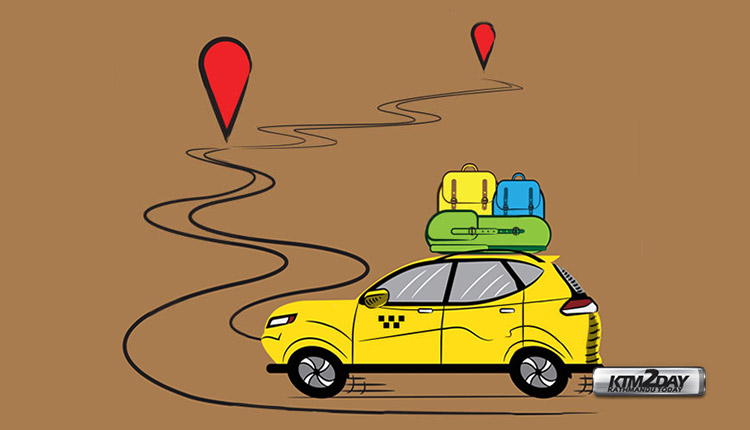 Tribhuvan International Airport (TIA) is preparing to set up a taxi tracking system, especially for night shift taxi services.
In order to guarantee passengers' safety and security, TIA has started doing homework to set up a taxi tracking system. Tourism Minister Yogesh Bhattarai directed TIA, during his inspection on Sunday, to make airport taxi services affordable, easy and secure for passengers.
Based on minister's direction, TIA has started internal homework for taxi tracking system, as per TIA management.
As per TIA, the system will help track taxis ferrying passengers from TIA to their destinations. With the help of Global Positioning System (GPS), concerned authority will track the movements of taxis. It is expected to make the taxi services safer, especially during the night time.
Citing Ministry of Culture, Tourism and Civil Aviation's plans to operate TIA round-the-clock, Bhattarai had directed TIA to make airport taxi services convenient and secure during night time.
After completing the preparations, TIA will call a tender to set up the tracking system and will coordinate with taxi service providers to implement the service.
Prior to this, TIA had initiated pre-paid taxi service system in 2014 in coordination with the Airport Passengers Transport Service Management Ltd. Passengers have to pay before their ride and can use this taxi service to different places within the valley from and to TIA.
The taxi tracking system will be carried out as part of the TIA upgradation project. Currently, the work of upgrading TIA as a 'boutique' airport is going on. Along with this, TIA is also upgrading its internal management system, trolley and baggage management system, quick services to passengers from check-in to immigration areas.
TIA has just completed runway rehabilitation and the construction of taxiway and parking bay will begin from September.