Garmin Launches Instinct Crossover rugged hybrid smartwatch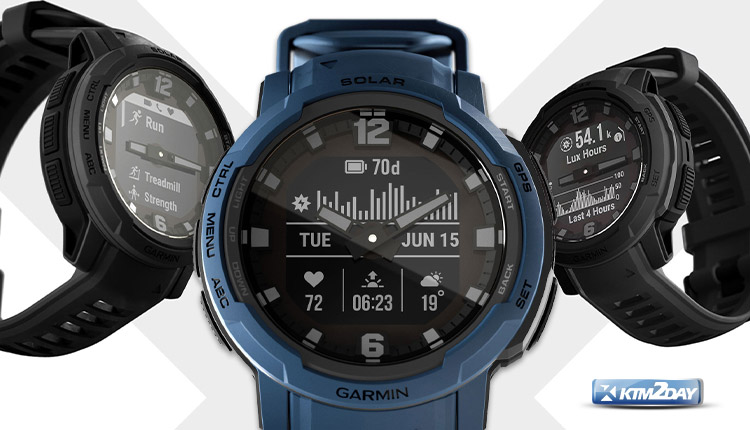 Instinct Crossover, the latest and most distinctive member of the Instinct family of robust, purpose-built smartwatches, was unveiled by Garmin today.
For individuals who like traditional analog timekeeping but who won't give up on modern conveniences or robust sturdiness, there's the Instinct Crossover hybrid GPS smartwatch.
The easy-to-read digital display of the Instinct Crossover is complemented by the watch's large, bright hands that add a dynamic element to Garmin's 24/7 health monitoring and activity tracking functions.
Also Check : Garmin Smartwatches Price in Nepal
As an added bonus, the Instinct Crossover's battery life can be estimated in months rather than days owing to Garmin solar charging.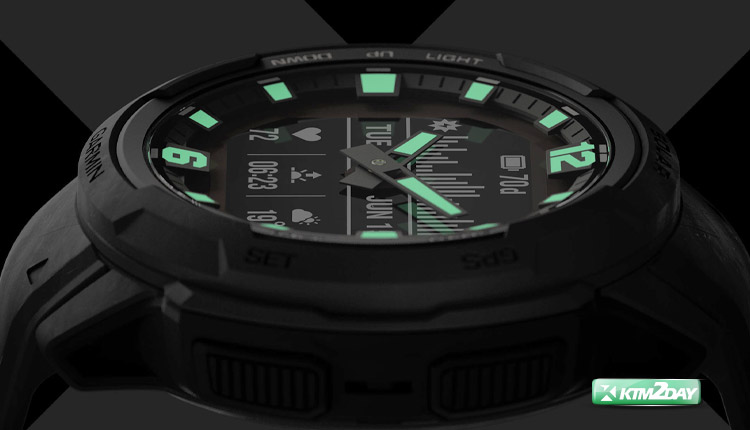 With the new Super-LumiNova coated analog hands and chapter ring, the Instinct Crossover is an adventure-ready timepiece that retains the durable build and intuitive experience.
When clients require precise smart feature data, the analog hands instantly animate over the high-resolution digital display of the Instinct Crossover.
Instinct Crossover is water-rated to 10 ATM, designed to MIL-STD-810 standards, and resistant to thermal shock
Instinct Crossover is equipped with the latest in analog hand technology from Garmin, RevoDriveTM, to provide precise timing in any condition. Users may rest assured that RevoDrive will automatically re-calibrate their watches should they have a substantial impact to their watch while adventuring.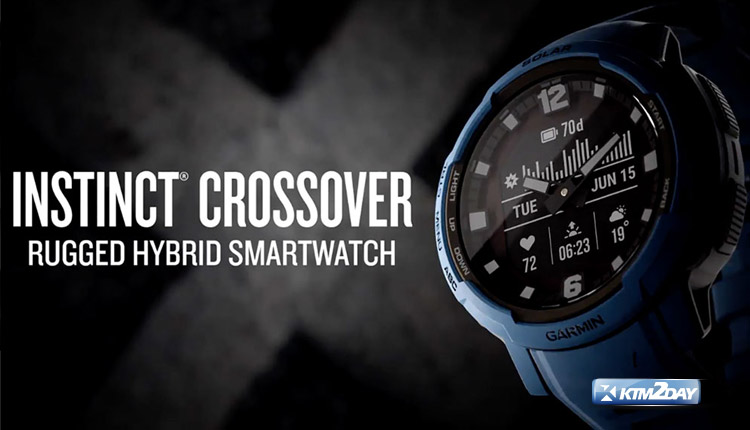 When set to battery saver mode and charged using solar energy, the Instinct Crossover Solar's analog timepiece may stay running indefinitely, making it ideal for those who value everlasting timekeeping yet prefer a more classic design.
Instinct Crossover Solar, when charged by the sun and used as a smartwatch, can keep going for as long as 70 days. As a smartwatch, the Instinct Crossover base model can last for nearly a month on a single charge, and it can go for more than 110 hours on a GPS-only charge.
Customers may get the features they want and the information they need to achieve their health, fitness, and lifestyle objectives with the help of Instinct Crossover.
The Instinct Crossover provides access to all of Garmin's health and fitness tracking capabilities, including the Sleep Score and Advanced Sleep Monitoring, as well as a Health Monitoring activity for tracking vital signs including the user's Body Battery, stress levels, and heart rate.
Crossover measures eight different variables: VO2 Max, Pulse Ox2, Fitness Age, Training Status, Training Load, Training Effect, Heart Rate Variability, and Recovery Time.
Instinct Crossover's long battery life and ability to be worn for weeks without recharging make it possible for it to provide these health and wellness capabilities.
Instinct Crossover syncs with smartphones so that users can receive notifications on their wrists, make contactless payments using Garmin Pay, and personalize their devices with the Garmin ConnectTM app and Connect IQTM store.
Instinct Crossover equips users with GPS tracking, Multi-GNSS compatibility, ABC sensors, TracBack routing to assist them find their way back to where they started, and Reference Point to help them maintain track of a recognized spot in relation to their current location while venturing off the beaten road.
More advanced capabilities, including night vision compatibility, stealth mode, dual-format GPS, a kill switch, and more, are included in the Instinct Crossover – Tactical Edition, which expands upon the standard Instinct Crossover.
Garmin Instinct Crossover Price in Nepal
Priced at a suggested retail of $499.99, the Instinct Crossover is a prime example of Garmin's ongoing commitment to the development of cutting-edge smartwatch technology. The device is expected to be launched in Nepali market next year.