Redmi Watch 3 and Redmi Band 2 Launched : Specs, Features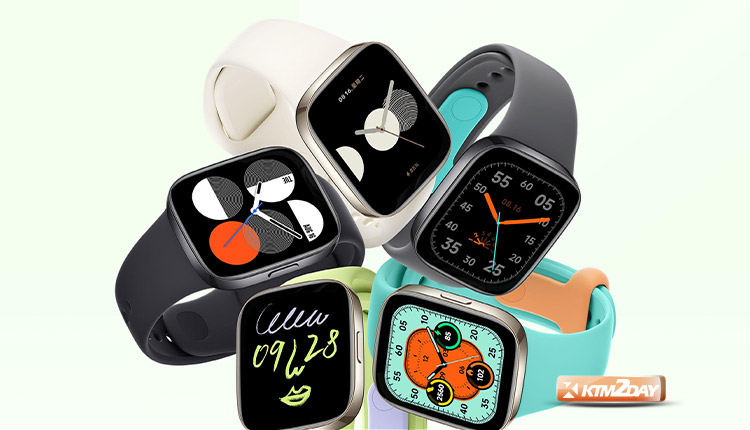 Both the Redmi Watch 3 and the Redmi Band 2 were introduced in China on Tuesday, December 27.
Along with the release of the Redmi K60 series came the introduction of a new line of wearable devices.
Featuring an AMOLED screen size of 1.75 inches and a refresh rate of 60 hertz, the Redmi Watch 3 is an affordable smartwatch option.
Among the 121 sport modes available on this smartwatch are 10 preloaded running courses. Five major satellite-based nav systems are supported.
The Redmi Band 2 was also introduced, boasting a 1.47-inch TFT LCD display. Monitoring your heart rate, blood oxygen levels, and sleep patterns are just some of the functions offered by this wearable fitness device.
Redmi Watch 3 : Specifications & Features
The 1.75-inch AMOLED display on this smartwatch can display 390×450 pixels at 60 frames per second with 600 nits of brightness.
It comes with movable silicone straps and is supposed to weigh roughly 37g. The Redmi Watch 3 has both Bluetooth calling and an SOS emergency call capability.
With the Redmi Watch 3, you can choose from 121 different sport modes, including outdoor jogging, cycling, mountain climbing, and swimming.
Ten pre-loaded running courses are also available, each with its own audio coach to guide you through the workouts.
The premium GNSS processor inside of this smartwatch is said to work with all major global navigation satellite systems including Beidou, GPS, GLONASS, GALILEO, and QZSS.
You can use it to monitor your heart rate and see how much oxygen is in your blood at any one time. The Redmi Watch 3 has a built-in sleep tracker to help its users get a better night's rest.
The 289 mAh battery within this smartwatch should keep it going for as long as 12 days with regular use. The product is built to withstand water pressure of up to 5ATM.
Devices with Android 6.0 or iOS 12 and later can pair with the Redmi Watch 3.
Redmi Band 2 : Specifications & Features
In terms of display, the Redmi Band 2 features a 1.47-inch TFT LCD screen that can reach a maximum brightness of 450 nits and a resolution of 172×320 pixels.
More than a hundred different watch faces are included, and users can also utilise their own album art as background.
It's water-resistant up to 5ATM, so it might be able to endure being submerged in shallow water, and it has over 30 different sports modes.
There are a number of health and fitness tracking functions built into this wristband. As an added bonus, the Redmi Band 2 may be set to vibrate as a reminder for women's health-related tasks.
There is a 210mAh battery inside, which can supposedly last for 14 days. It works with gadgets that are at least Android 6.0 or iOS 12 up to date.
Redmi Band 2, Redmi Watch 3 Price and Availability
With a price tag of CNY 599 (roughly USD 86), the Redmi Watch 3 is now available for purchase in China. This fashionable smartwatch is offered in two colour options: Elegant Blank and Ivory White.
In contrast, the Redmi Band 2 costs CNY 159 (roughly USD 22.99). You can have it in both black as night and white as a dream.
Redmi has not provided specifics on when or where you may buy these wearables internationally.