Xiaomi Smart Band 7 Pro Launched With 1.64-Inch AMOLED Display, 110+ Sports Modes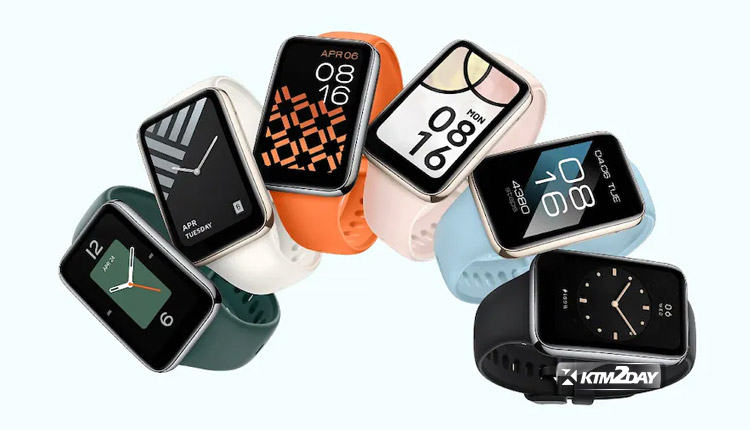 On Tuesday, Xiaomi released the Smart Band 7 Pro worldwide alongside a slew of other artificial IoT devices like the Xiaomi TV Q2 Series and the Redmi Pad. Originally announced for China earlier this year, this smartwatch is now available worldwide.
The AMOLED screen measures in at 1.64 inches. There are more than 110 sports modes available on the Xiaomi Smart Band 7 Pro, and it also has built-in GPS for extremely accurate route tracking.
According to Xiaomi, the Smart Band 7 Pro's battery life can last for up to a full 12 days.
Xiaomi Smart Band 7 Pro Specifications, Features
The 1.64-inch AMOLED display on this smartwatch can reach up to 500 nits of brightness at its brightest. In addition to its always-on display mode, the Xiaomi Smart Band 7 Pro features over 150 customizable watch faces. It has a built-in light sensor that can adjust the screen's brightness depending on the surrounding lighting conditions.
Xiaomi claims that the 235mAh battery in the Smart Band 7 Pro will last for up to 12 days. It has a GNSS (global navigation satellite system) built in so you can keep tabs on your running route. Runners can choose from 10 different courses of varying difficulty that are preloaded onto this smartwatch. Additionally, more than 110 different sports modes are available.
The Xiaomi smartwatch can monitor your heart rate and blood oxygen saturation (SpO2) levels. Additional health features are available on the Xiaomi Smart Band 7 Pro, such as monitoring of sleep, female health, stress, and more. The smartwatch is resistant to water up to 5ATM. It supports Bluetooth v5.2 and works with both iOS and Android devices.
Xiaomi Smart Band 7 Pro Price in Nepal
The Xiaomi Smart Band 7 Pro can be purchased directly from the company for a minimum of 99 Euros (approximately 13,000 Nepali Rupees).
Xiaomi's watch dials come in either Light Gold or Graphite Grey. The strap comes in a variety of colors like black, blue, olive, pink, and more. It first appeared in China in July of this year.