HTC Wildfire X launched with Helio P22 and triple camera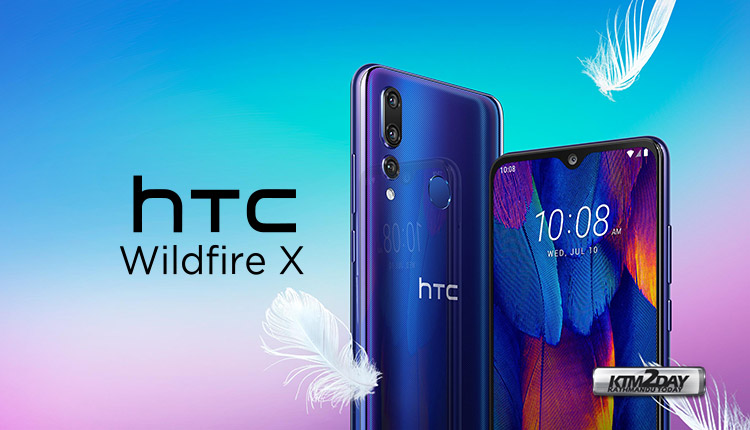 A few weeks ago word came out that HTC was planning to revive its Wildfire line of phones. Well, those plans have just been confirmed, but not exactly as expected.
The new HTC Wildfire X was officially introduced in India, but from the hands of the Chinese company InOne Smart Technology. The latter secured the rights to use the HTC brand in that market and here comes the first fruit of that business.
We see that HTC Wildfire X is clearly a smartphone dedicated to the mid-range market. It's introduction in India was no coincidence, as these outfits are often quite popular there.
It has a design that is in line with current market trends as it presents design of the screen with very thin bezels. Still, the ratio of the screen to body stands at 88.8%.
HTC Wildfire X Specifications
MediaTek Helio P22 Processor
3GB or 4GB RAM
32GB or 128GB internal memory
MicroSD memory expansion up to 256GB
6.2 inch LCD screen with HD + resolution
Triple camera with 12MP + 8MP + 5MP sensors
8MP front camera
3300mAh battery
Rear fingerprint sensor
Android Pie
HTC Wildfire X arrives with an Emergency mode
Called "MyBuddy", this special mode is designed for situations where we are in some sort of danger. For this, this mode can play a very audible alarm signal and even automatically send your location to friends or family.
In addition, it can still transmit live image and sound of the surrounding environment. This will be particularly interesting for cases where the handset user cannot speak. As a bonus, MyBuddy can also be used to locate your smartphone in case you have lost it.
HTC Wildfire X Pricing and Availability
The base version of HTC Wildfire X will comes with 3GB of RAM and 32GB of storage and will be sold for $156. Whereas, the variant with 4GB of RAM and 128GB of internal memory will cost $195.
This device will go on sale on August 22, in India. We have no information about a possible global availability so far.