OnePlus reveals the name and logo of it's Smart TV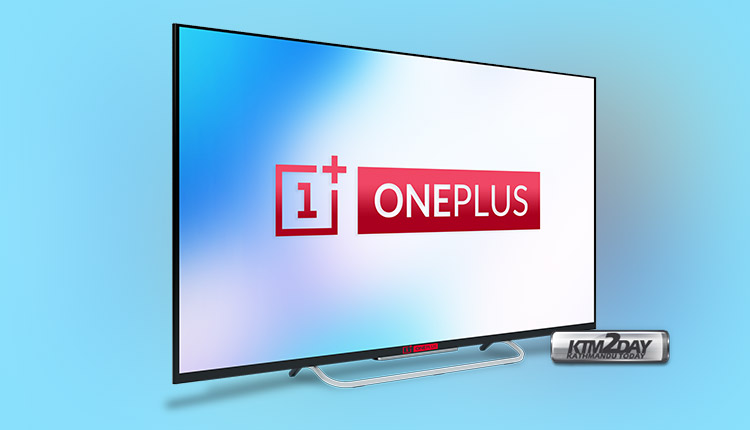 So far, no official information on the specifications, pricing and release dates of Oneplus' first Smart TVs has yet been revealed. However, OnePlus has now decided to reveal the name of this new product as well as its logo.
Following the same strategy used in its smartphones, the Smart TV will come with an extremely simple name, OnePlus TV. Following the same strategic line, its logo is also extremely minimalistic in terms of design.
The manufacturer knows that this option may surprise its fans, but the explanation for these choices is as simple as its name, and it makes perfect sense.
Since its inception, OnePlus has maintained a minimalist approach to its products, both in terms of naming and design. These were its basic structures, along with the promise never to stagnate, with the slogan "Never Settle".
It was exactly this spirit that led to the choice of name, and logo. According to OnePlus, no other name has emerged that could represent the true value of this product other than the great pride they have in their own brand.
Regarding the logo, the concept is very similar. They bet on simplicity and geometric perfection, which has become so popular in many forms of classical art.
OnePlus TV will come with Android TV and in dimensions up to 75 inches
Although the manufacturer has not yet confirmed any further information about its first Smart TV, some information has recently emerged. Thanks to their certification by Bluetooth SIG, we have information about the dimensions of various models as well as their operating system.
As you might expect, OnePlus will take full advantage of the increasingly popular Android TV operating system, which could enable unique interactions with your smartphones.
Regarding its dimensions, you can count on dimensions between 43″ and 75″ inches. There is not yet any information on possible prices, or even availability. The company could initially launch these products in the Chinese market and later to Indian market and soon in other regions too.