TVS iQube electric scooter launching in Nepali market soon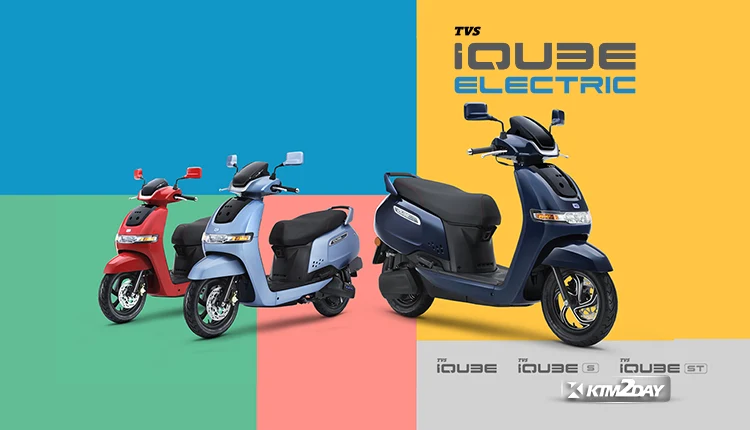 India's second largest scooter manufacturer today unveiled it's first electric scooter in India, named TVS iQube.
The iQube is priced at indian Rs 1.15 Lakh and is launched shortly after the launch of Bajaj Chetak electric scooter which has been priced in the range of INR 1 to 1.5 Lakh. The new TVS iQube is designed to reflect your contemporary lifestyle, with its cutting edge technology, and sharp lines that come together to give incomparable comfort and convenience to your ride.
Design wise the TVS iQube has a conventional look as it targets the family scooter segment. At the front, the iQube gets a LED headlight with LED indicators which resembles Robocop helmet design. At the rear the design cues are borrowed from TVS Jupiter in a boxy look accompanied by LED tail-light and side indicators.
IQUBE promises a maximum speed of 78 kmph and traverses 75 km in full charge. The new scooter is equipped with 4. 4 kW electric motor and will have an acceleration of 0 to 40 kmph in 4.2 seconds.
The iCube has a 4.5 kWh lithium-ion battery, which can be charged in approximately 5 hours. However, the company has not yet provided fast charging for this. In the Indian market, it can compete with Bajaj Chetak Electric, Athar 450 and Okinawa Prize.
The TVS iQube is powered by 3 Li-ion battery packs that come encased in high strength aluminium extrusion casing that makes it water and dust resistant.
The battery is backed by a dedicated BMS, and a 3 year/50,000 kms warranty.
The new TVS iQube accelerates from 0 to 40 in just 4.2 seconds, ensuring that you stay ahead of the pack, always. Even on uphill rides, so that you never have to think twice before taking any roads.
The scooter can be charged at any 5A socket with a simple adapter attached to the charging cable that comes along with the scooter.
Additionally, the Smart Connect App enhances riding experience with features like Navigation Assist, Remote Charge Status, Geofencing, Incoming Call Alerts and Smart Statistics.
iQube : 3 Variants
Apart from the standard iQube model , the scooter will also be available in two other higher variants namely iQube S and iQube ST.
The iQube from TVS is available with a BLDC motor positioned in the hub, capable of producing 5.9 horsepower at its peak. However, while the other two versions have a maximum speed of 78kmph, the top-of-the-line ST model can now reach 82kmph.
Both the acceleration time and the torque output are consistent. Even when discussing the lithium-ion battery, the ST model features a larger 4.56kWh unit that can be charged with a 950W or a 1.5kW charger in a shorter length of time.
TVS iQube Variants Specifications
iQube
iQube S
iQube ST
Motor
BLDC Hub Motor
BLDC Hub Motor
BLDC Hub Motor
Peak Power
5.9bhp
5.9bhp
5.9bhp
Rated Power
4bhp
4bhp
4bhp
Peak Torque
140Nm
140Nm
140Nm
Battery Capacity
33Nm
33Nm
33Nm
Charging Time
(0-80 per cent)
4 hours 30 minutes (650W)
2 hours 50 minutes (950W)
4 hours 30 minutes (650W)
2 hours 50 minutes (950W)
4 hours 6 minutes (950W)
2 hours 30 minutes (1.5kW)
Range
Power – 75km
Economy – 100km
Power – 75km
Economy – 100km
Power – 110km
Economy – 145km
Weight
117.2 Kg
118.8 Kg
128 Kg
The iQube S and ST variants each include a larger 7-inch full-color TFT screen, while the base model benefits from a 5-inch display. A five-way joystick is included in the S model for interacting with the screen, while the ST variant adds touch sensitivity.
Thanks to the scooter's integrated joystick and touchscreen, riders who have associated their smartphones with the vehicle may now answer and dismiss incoming calls from the scooter's central control panel. There is also an incognito mode and on-screen music controls exclusive to the S and ST models.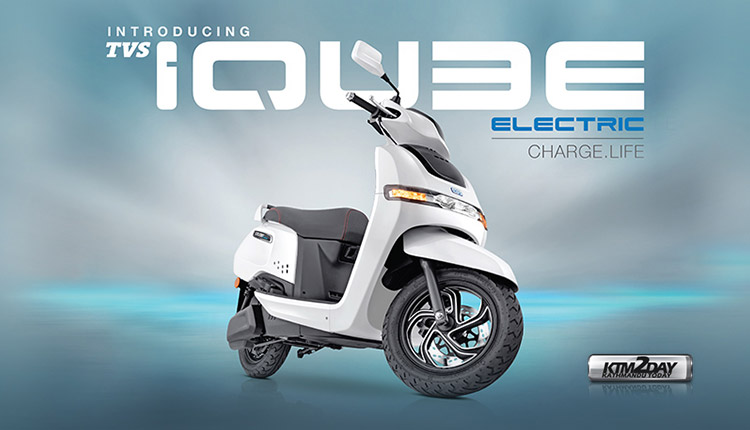 TVS iQube Price in Nepal
While the electric scooter has just been launched today in the Indian market, it could take a while to launch it in the Nepali market. Please stay tuned to get more info about TVS iQube launch in Nepali market and official pricing from Jagadamba Motors.
15- Nov 2022 Update : TVS iQube is expected to launch in Nepali market by the end of February 2023.