Huawei Mate 30 Pro to arrive with bigger battery and fast charging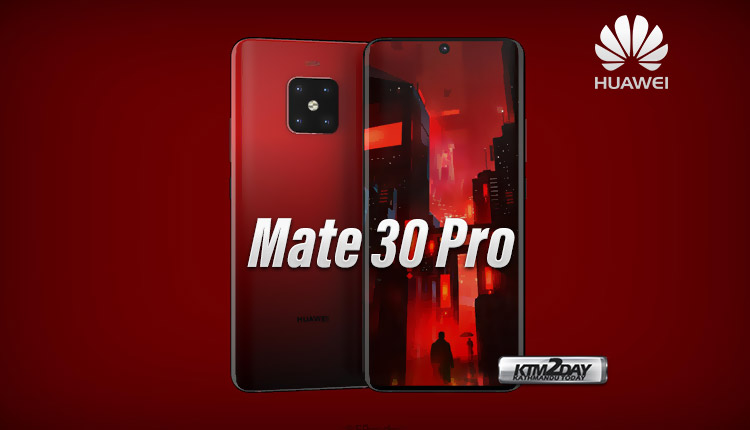 We are getting closer and closer to the official launch of the new Huawei Mate 30 Pro and Mate 30. It seems that their launch will take place on September 19th. As might be expected, over the past few weeks, the volume of rumors and leaks has increased exponentially.
We recently saw the smartphone being photographed on public transport, eventually revealing various details of its design. As regards to it's specifications, new confirmations have just appeared regarding the battery capacity of the upcoming flagship device.
Manufacturers today are trying their best to level up the battery capacity across all devices that they produce. This has become more of a concern when it comes to flagship  devices from the company. However, this task has become increasingly complicated, as technological advancement have increased battery consumption levels.
Although it's a complex task to increase the capacity of batteries considerably, manufacturers are increasingly focusing on the R&D of new fast charging technologies. Simply increasing the battery size also increases the dimension and weight of the device.
New photographs published on the Chinese social network Weibo have revealed the battery capacity of the Huawei Mate 30 Pro and Mate 30. While the "Pro" variant is expected to arrive with a generous 4,500mAh battery, the "basic" variant is expected to have a more modest battery of 4,200mAh capacity.
Mate 30 Series batteries will support fast charging
It seems that the Huawei Mate 30 Pro will come along with its fast charging capabilities. In addition to supporting reverse charging, there is also support for 25W wireless fast charging. If confirmed, it will be the fastest smartphone in the market today to charge wirelessly.
In addition, both models should be compatible with fast (wired) charging up to 55W, leaving their competition behind in this segment as well.
Mate X still awaiting its launch
Huawei was expected to launch its folding smartphone Mate X first, but that is now no longer a possibility, as they needed to postpone its launch back to November once again.
Therefore, the arrival of Huawei Mate 30 Pro to the market is now confirmed before the launch of it's folding smartphones – Mate X.
Certainly this could affect the Mate X's sales figures. The company certainly doesn't expect to sell a huge number of folding smartphone considering it's price and demand in only selected markets worldwide.
Considering that the 'war' with Donald Trump has not simmered down, it's still a mystery if the Mate 30 Pro could be the first smartphone of its kind to come with its new operating system – HarmonyOS. This seems very unlikely to happen, but a special edition for the Chinese market could be launched for trial.