Google Pixel 4 reviewed by Youtubers before official launch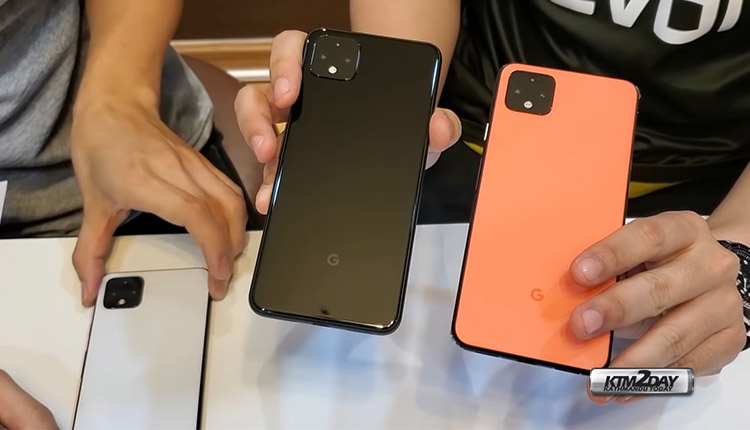 Every day on the web there are more and more high-quality photos and videos of Google Pixel 4 and Google Pixel 4 XL appearing, which will only be announced in a month time.
The Chinese and Vietnamese vloggers are already publishing hands-on reviews of Google Pixel 4 and Google Pixel 4 XL smartphones. It is not understood how the unreleased devices has gotten into the hands of these youtubers.
For some reason, Google is not too responsible to leaks, so several generations of Google Pixel find themselves in the hands of bloggers long before the official presentation.
In this video we are shown smartphones in three official colors: white, black and coral (orange). On the side of all three smartphones is a black frame, and the button on and unlock has a different color. The white smartphone has coral and vice versa.
The smartphone will support the frequency of 90 Hz picture updates, this feature in Google Pixel 4 and Google Pixel 4 XL has been called Smooth Display. When it is turned on, the smartphone itself will switch the screen between the frequencies 60 and 90 Hz, but this will lead to increased battery consumption.
We already know that the Google Pixel 4 XL smartphone is equipped with a 3,700 mAh lithium-ion battery.
The official announcement of Google Pixel 4 and Google Pixel 4 XL is expected on October 15 this year.