Yamaha Nepal unveils Race for the Ace offer on this festive season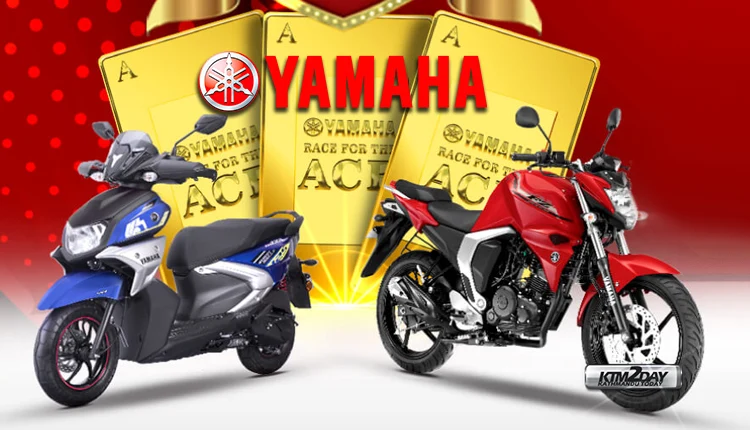 MAW Enterprises, the official distributor of Yamaha motorcycles and scooters, has unveiled the Dashain Tihar offer. The company has launched a special consumer scheme 'Race for the Ace Offer' with best wishes of Dashain and Tihar festival. This offer has been implemented on purchase of Yamaha bikes and scooters starting from 1st  September.
Under the scheme, consumers will be able to win a cash prize discount of Rs 8,000 to Rs 100,000 on a sure shot gift while buying a Yamaha motorcycle, while one lucky customer will be able to win 4 tolas of gold every week through the lucky draw.
The final winner will be crowned as lucky winner of "Race for the Ace" and will be entitled with a winning prize of  3 times more than the lucky draw i.e. 12 tolas of gold Ace card.

Raju Chhetri, Marketing Manager, MAW, said, "We are always looking forward to provide exciting plans and services to our customers."
In this regard, this time we have introduced the best gift scheme in the current context to the consumers, we are confident that our consumers will benefit from this scheme. '
Yamaha bikes are well-known in Nepal as a very reliable brand. In fact, Yamaha bikes are equipped with the latest technology and are full of features that make it a pleasure to ride.