4G subscribers in Nepal crosses 1.6 million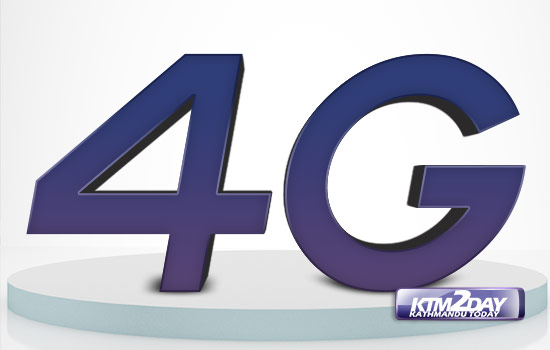 Since fourth-generation (4G) mobile network was first launched in Nepal on January 1 last year, more than 1.6 million people have subscribed to the service, as per Nepal Telecommunications Authority (NTA).
Nepal Telecom (NT) was the first telecom company to introduce 4G service in Nepal.
The Management Information System (MIS) report of NTA of mid-April to mid-May shows that 1,645,969 people had subscribed to 4G long-term evolution (LTE) of various telecom companies.
Along with NT, private telecom companies Ncell and Smart Telecom Pvt Ltd (STPL) have been offering 4G service to their subscribers.
The NTA report shows that Ncell has the largest 4G subscriber base so far with over one million people subscribing Ncell's 4G services. Similarly, 574,752 people are subscribing 4G service of Nepal Telecom while only 33,054 people have subscribed 4G service of STPL.
Statistics show that NT has not been able to expand its 4G service properly despite being the first telecom company to introduce the service in Nepal. So far, NT's 4G service is available in only Kathmandu Valley and Pokhara, while Ncell has already launched its 4G service in more than two dozen major cities.
Though NT had earlier planned to gradually expand its 4G service across the country, the plan was halted after Commission for Investigation of Abuse of Authority (CIAA) initiated probe into NT's 4G expansion plan suspecting anomalies.
According to CIAA officials, the investigation is ongoing.