Nepal Telecom starts prelim-test of 5G internet service in KTM Valley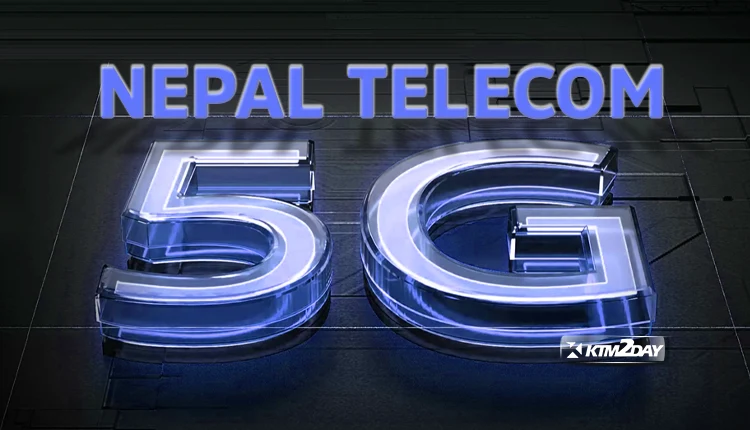 A preliminary test of Nepal Telecom's (NT) 5G mobile internet service has been initiated from the company's two transmission stations located in the nation's capital.
NT claims that it has been testing the cutting-edge mobile internet service from its offices in Sundhara and Babarmahal in Kathmandu for the past few days.
The NT's deputy spokesperson, Ranjit Lohiya, stated, "Following the success of the pretest, we would take it to the next phase of trying it out in other three districts aside from Kathmandu."
Also Read : Nepal Telecom Latest Data Pack Offer
The 5G represents the fifth generation of mobile technology and offers a staggering peak data rate of 1 Gbps.
This system's ultra-fast mobile broadband enables the downloading of an Ultra HD movie in a matter of seconds. Additionally, it guarantees a steady stream of online access.
The government gave NT permission to test 5G services in March of 2021. The initial part of the NT's strategy involves erecting BTS towers in Kathmandu, Pokhara, Biratnagar, and Nepalgunj in order to test the enhanced internet service.
4G networks were first introduced in Nepal in January of 2017. Officials have given NT the green light to provide 5G service in the 2,600 MHz band at a frequency of 60 MHz.
While this is going on, the NT has planned to test 5G service in all seven provinces by the end of the current fiscal year.