This mini PC looks like the Raspberry Pi, but much more powerful and expensive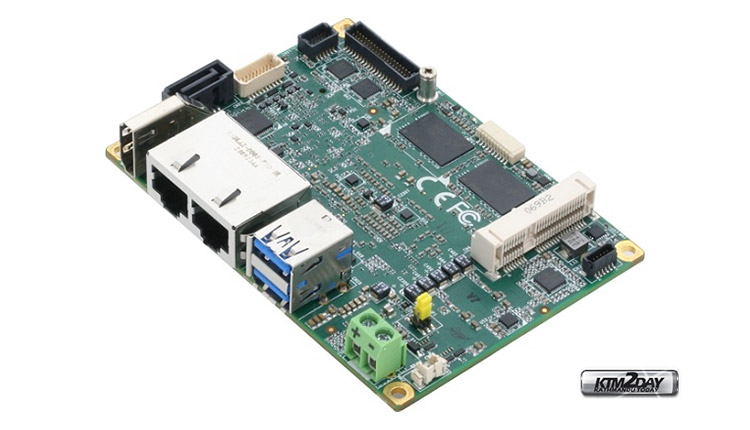 This small board with similar appearance to the popular Raspberry Pi is not one more in the market, it is a mini PC that integrates an 11th generation Intel Core processor and a series of additional features that make it as attractive as expensive. Logically, the price between the two devices has no point of comparison.
The "Raspberry Pi" with Intel processor
The processes of miniaturization of components have not only allowed us to have more and more powerful and smaller devices such as mobile phones, but also small development boards such as the popular Raspberry Pi 4, Arduino, etc. Of course, the interesting thing comes when you can get authentic mini PCs that with a size similar to those boards that fit in the palm of your hand. An example, this mini PC with Intel Core 11 Gen processor.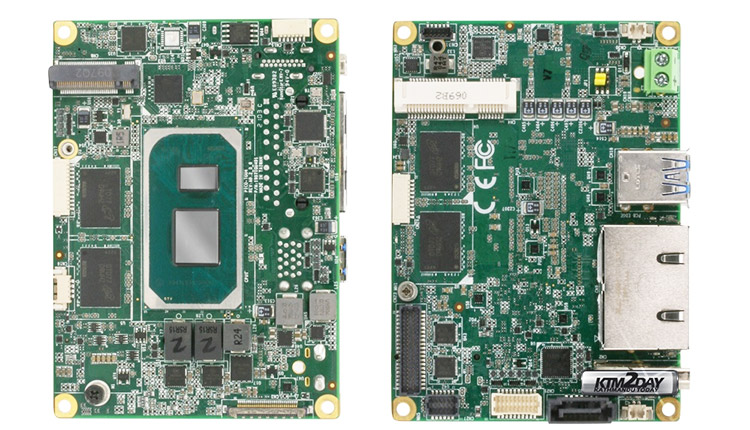 With the appearance of a Raspberry Pi the Aaeon Pico-TGU4 is a mini PC of surprising performance considering its dimensions. For starters there's a choice of the processor, an 11th-generation Intel Core that can range from the i3 version to the i5 or even Celeron.
These CPUs include their own built-in graphics and while they won't offer the performance of a dedicated GPU like that of AMD's or NVIDIA's but they're going to be more than enough to perform a good number of day-to-day tasks. In addition, it is also capable to handle 4K video output through an HDMI 2.0b connector.
Alongside the CPU and GPU spec, Aaeon's mini PC integrates LPDDR4X RAM configurations that can reach up to 32 GB. And if all this weren't enough, it also includes two M.2 -2280 slot with PCIe 4.0 support. This allows you to connect SSD storage drives as well as other extras that make the value and possibilities of this board increase significantly.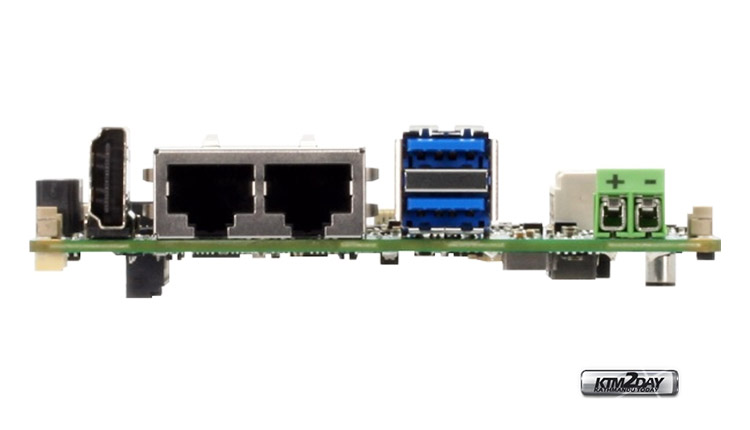 To round off the proposal, it also offers two ethernet connections (one of it works at 2.5Gb speed and the second at 1Gb), two USB 3.2 Gen 2 ports, two USB 3.2 Gen 1 and four USB 2.0, audio input and output as well as serial port and 8 Bit DIO.
Which means, the Aaeon mini PC is quite complete and can give a lot of play in projects of all kinds or when it comes to building work teams with a series of very specific requirements, especially in space issues. Although there are already similar solutions such as the Intel NUC that for years offer very capable PC for office automation tasks and the like with a very attractive size and price.
The price of Pico-TGU4
When we talked about the resemblance of this mini PC from Aaeon with a Raspberry Pi we did it from the point of view of size and design, because in the rest of the category this Pico-TGU4 is far superior. It is a much more powerful equipment and also more expensive.
The price of the Pico-TGU4 is between $600 and $900  depending on the configuration you choose. And yes, it is true that it is for a very specific group of enthusiasts that don't mind investing that amount of money in something so tiny. Although this could be a very eye-catching mini PC for research tasks.
According to the AAEON online store, the PICO-TGU4 with i3 processor costs US$ 615 dollars, while the variant with an i5 reaches US$ 949. The company also promotes an i7 version, although it is not listed for sale at the moment. While in contrast, the price of the new Raspberry Pi 4 B in the United States starts at a modest 35 dollars for the version of 2 GB of RAM and the 8 GB variant at US$ 75.