ADB reports 6.1 million middle class people in Nepal
For the first time, the size of Nepal's middle class has been quantified, though experts don't know what to make of it. Asian Development Bank (ADB)'s new report, 'The Rise of Asia's Middle Class', says Nepal has a 23 percent population (6.1 million) that is middle class.
The affluent class (with daily earnings of over US $20) is only 0.38 percent of the total population. That means there are about 100,000 people in Nepal with daily earning of over Rs 1500.
Despite having a 23 percent middle class, Nepal is one country in Asia that has the smallest middle class segment. Other nations are Bangladesh, Laos, Uzbekistan and India. ADB has defined the middle class as those with a consumption zone of $2-$20 (Rs 150 – Rs 1500) per person per day in 2005 with purchasing power parity (PPP).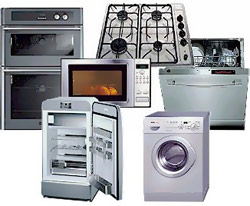 Experts say that increasing consumption, rise in imports of vehicles as well as electronic appliances, consumer durables, growing number of shopping malls and restaurants in urban areas show that the middle class has greater purchasing power.
Suresh Dhakal, a sociologist, says the diversification in livelihood and income are key factors that contribute to the rise in income of households. "Now, a family has two or three sources of income, with more than one member contributing to earnings," he says.
In any country, it is the middle class that is the biggest consumer and which decides the consumption patterns. According to Posh Raj Pandey, an economist, the middle class is the catalyst for the surge in import of vehicles, electronic appliances and consumer durables in recent years. "The middle class is the ultimate buyer of small cars, for example," says Pandey.
ADB's report reveals a number of interesting facts. There is a huge difference between the expenditure of middle class Nepalis and affluent Nepalis.
The annual expenditure of a single middle class Nepali is about Rs 100,000 while affluent people here annually spend Rs 1.86 trillion (US$ 2.4 billion). This means an upper class Nepali spends about Rs. 1.5 million per year, though the middle class "cumulatively" spends a total of Rs 5.6 trillion (US$ 8.32 billion).
ADB's report provides insight into the recent Nepali middle class phenomenon, though there are no comparative figures of the past decades. High inflow of remittance and expansion of the service sector in Nepal has engendered more middle class people. Remittance has particularly been instrumental in reducing poverty in the country. It contributes 20 percent to the national GDP, and is a major driver of the economy.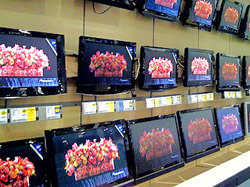 A close look at imports of vehicles and household appliances shows the purchasing power of the urban middle class Nepalis is rising. The new Economic Survey shows import of four wheelers and two wheelers increased by 7.3 percent and 17.3 percent, respectively, in the last fiscal year. The market for television sets is growing by an annual 10 percent. This surge, according to Pandey, means there are more people who have the power to purchase them.
However, the ballooning of the middle class has its flip side. Pandey says that the swelling middle class in a country like Nepal which doesn't have a large manufacturing base will only fuel imports.
Meanwhile, both Pandey and fellow economist Biswombhar Pyakurel question ADB's definition of middle class as a people having daily earnings between $2-20. "A person with earnings over US$ 2 is barely above the poverty line," said Pandey.
According to Pyakurel, ADB's study hasn't linked the fundamentals of purchasing power parity with the local market. "If a person earns US$ 3 per day, his/her monthly income would be around NRs 6,500. This amount is earned by workers in Nepal, but we can't label them middle class," said Pyakurel.
Still, for Pandey, the rise in the number of middle class people gives hope of stability in the country. "Middle class people are not wealthy people. Their wealth is human capital," says Pandey. "This is a group that will be hit hard by any kind of instability." (Source : ekantipur)