Alipay to soon start its digital payment services in Nepal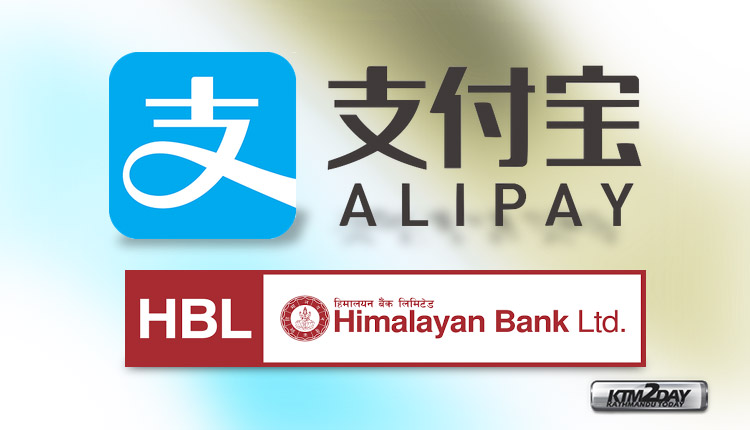 If things go as planned, Chinese mobile payment giant, Alipay, will formally start its digital payment service in Nepal within a few weeks.
The business head of Alipay and heads of compliance, legal and account departments of Ant Financial, which operates Alipay, met officials of Nepal Rastra Bank, the central bank, yesterday to discuss launch of the digital wallet in Nepal.
The meeting was held 10 days after Nepal's central bank completely banned the use of Chinese digital wallets, WeChat Pay and Alipay, in the country, stating loss of foreign income due to unauthorised use of the payment applications by Chinese tourists.
"Since the service was banned, Alipay has stopped facilitating transactions originating in Nepal," Dev Kumar Dhakal, executive director of the Payment Systems Department of Nepal Rastra Bank, the central bank, told The Himalayan Times.
Alipay is a hugely popular mobile payment application in China with around 700 million active monthly users. In the past, this payment app was being used illegally in Nepal by Chinese tourists visiting Thamel-based hotels, restaurants and travel agencies run by Chinese nationals. This had barred Nepal from logging spending made by Chinese tourists as foreign income because the Chinese mobile payment platform was not registered in the country. The illegal use of digital wallet had also enabled Chinese business operators, who received payment via apps, to repatriate earnings to their home country by circumventing local tax network because they left no evidence to substantiate that those transactions took place in Nepal.
Alipay, for now, has roped in Himalayan Bank to legally introduce its service in Nepal.
"The bank has sought permission from the Foreign Exchange Management Department of the central bank to settle foreign exchange transactions emanating from Alipay," Dhakal said. "The permission could be granted as early as next week."
Once the green signal is given, Chinese visiting Nepal can legally use Alipay to pay for goods and services they purchase. "Proceeds from sales of goods and services will be deposited at Himalayan Bank in US dollars," said Dhakal.
Once the service becomes legal, Nepalis visiting China can also use Alipay if they wish to, according to Dhakal. This will enable Nepalis to open Alipay accounts and transfer funds to those accounts as per the limit set by the central bank. "But Nepalis won't be allowed to use the digital wallet in Nepal," said Dhakal.
The beauty of digital wallets is that they not only allow people to purchase goods and services with a quick scan of their smartphones but transfer money electronically to any individual. This peer-to-peer transaction function, many fear, may provide leeway to Chinese tourists visiting Nepali and Chinese nationals operating businesses in Nepal to settle payments bypassing the payment gateway created in Nepal.
"Alipay has assured this won't happen because they provide different 16-digit unique codes for transactions in Nepal and China," said Dhakal. "So, 16-digit code generated for transactions in China cannot be used in Nepal."