AMD Ryzen 3950X Gaming Processor with 16 cores launched
Update : The latest details about this new product appeared on Sunday , well, and today the model was presented fully – it happened at the E3 2019 game exhibition in the USA. AMD Ryzen 9 3950X is now officially "the world's first 16-core gaming processor."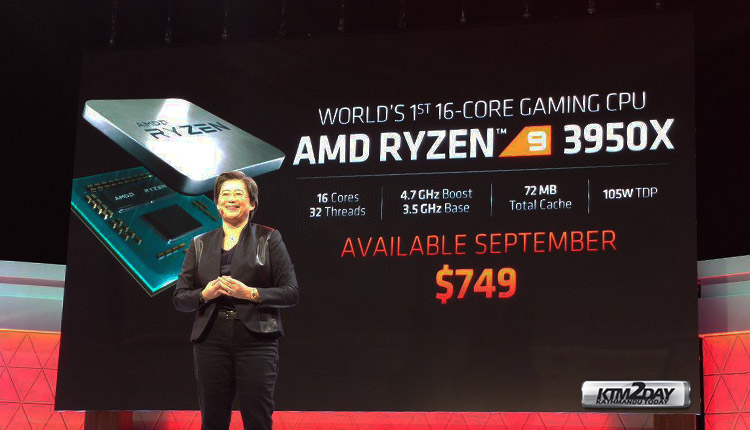 Presented by the most powerful representative of the line Ryzen 3000 Lisa Su herself – CEO of AMD. The device will go on sale in September for $ 750. Given that the basic versions of motherboards on the AMD X570 chipset will cost at least $ 200, a bundle of such a processor and motherboard will cost the user exactly $ 1000, or even more. However, such a CPU will not be used in an ordinary system – it is designed for avid gamers.
AMD Ryzen 9 3950X supports multithreading and has 72 MB of cache memory in total (all levels). The base frequency is 3.5 GHz, the maximum – 4.7 GHz. The TDP level acceptable for such a giant is 105 watts.
---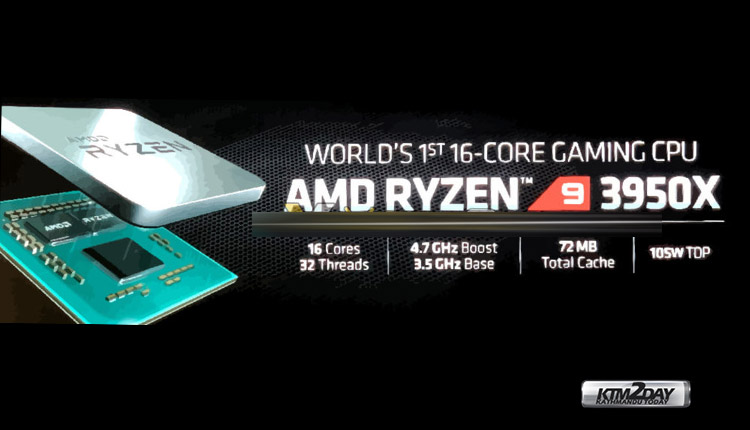 To the happiness of millions of users around the world, AMD is about to launch its 3rd generation Ryzen processors . Well, some are thinking of upgrading their processors for new ones, this new generation, others are waiting patiently for new processors that appear to be better than Intel's solutions at a better price.
However, it seems that AMD has something more impressive to deliver. Since the Ryzen 9 3950X should be essentially the first 16-core design in the world that will really be capable of specific gaming performance.
The release apparently confirms that the processor will be able to use all 16 cores simultaneously. It will have a slightly lower base clock speed compared to that of a 3900X, but this was only done to allow them to match the 105 Watt of TDP. The Ryzen 9 3950X will come with a better clock speed of 4.7GHz at boost level and a base clock speed of 3.5 GHz.
So, what does this all mean?
Well, essentially, unlike other high-end processors from AMD Ryzen, it will really be able to do its best in a gaming environment, not just direct computational speed.
While all this sounds quite exciting, there are two key factors currently missing. The first is when it will be released. The second (and perhaps much more significant) how much will it cost? There are two questions I can not answer, but one thing is certain: it will not be cheap compared to other AMD solutions.
AMD Ryzen 3000 Desktop AM4 Series
Cores/Threads
Base Clock
Turbo Clock
TDP
MSRP
Ryzen 9 3950X
TBC
Ryzen 9 3900X
Ryzen 7 3800X
Ryzen 7 3700X
Ryzen 5 3600X
Ryzen 5 3600
However, an Intel i9 processor can cost around $ 600 and apparently this has the potential to really deliver a much more powerful performance. Could it beat the i9 9900k? … It's not impossible and it would certainly be surprising to see AMD bring down Intel at the edge of the gaming processor.
Probably during the next days or weeks, we should be able to access some benchmarks to clear all the doubts.