Android Q : Features and List of devices that can receive third beta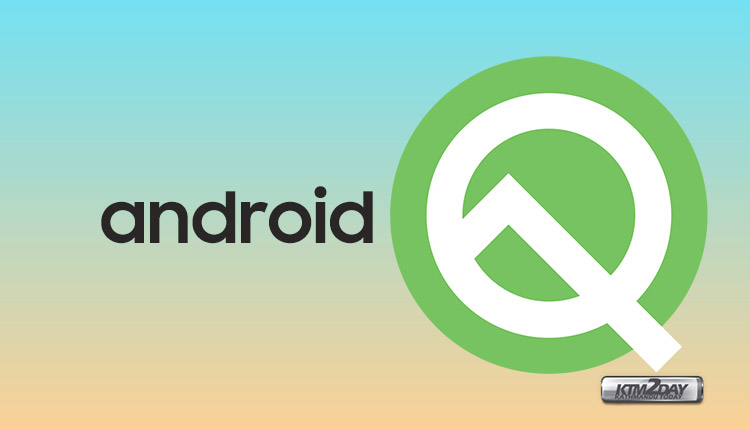 Google has just completed the presentation of the operating system Android 10, which is  still awaiting for its official name.
Google did not go through in very details since the Operating System is still in beta version but has already been available for several months.
Highlights of Android 10 Operating System(Android Q)
In Android 10, native support for foldable smartphones and tablets will appear. The company is focused on ensuring that the user does not experience any inconvenience during the transition from the folded to the unfolded mode. In particular, even the games should not restart, but continue to work when the mode changes.

Google also spoke about support for 5G, saying that by the end of this year more than 20 mobile operators will deploy fifth-generation networks. It stated, Android Q adds platform support for 5G and extends existing APIs to help transform apps for 5G. With Android's open ecosystem and range of partners, Google expects the Android ecosystem to scale to support 5G quickly.

In Android 10, a very unusual feature Live Caption will appear, which does a very simple thing: converts speech into text, that is, into subtitles. It will work conditionally in all applications. For example, in videos stored in the memory of a smartphone, in instant messengers, and so on, and even offline. The artificial intelligence system that will be responsible for the function and will be constantly trained.
The new version of Android finally has a full dark UI theme which will be helpful to users when light is low, to reduce eye strain and extend battery life.
In addition, Google talked about new features related to data confidentiality, new opportunities to limit the time spent with a smartphone, and advanced parental controls.
Android Q's third beta version has already been deployed and there are a number of devices that can support this operating system currently. The number of devices is much broader than that was previously available with Android Pie 9.0 . Among the list of 21 devices from 13 different brands includes –  Huawei, OnePlus, Essential and of course, Google.
List of compatible phones with the third beta of Android Q:
Asus Zenfone 5z
Nokia 8.1
LG G8
OnePlus OP 6T
Oppo Reno
Google Pixel, Pixel XL, Pixel 2, Pixel 2 XL, Pixel 3 and Pixel 3 XL
Sony Xperia XZ3
Tecno Spark 3 Pro
Live X27, NEX S and NEX A
Xiaomi Mi Mix 3 5G and Mi 9
The steps to follow to install the beta of Android Q are quite simple. If you have one of the compatible devices, you should simply access the Android Beta program website , log in with your Google account and select your device in the window that will be shown there after. In about 24 hours your device will start downloading the beta update in the form of OTA .
Being a beta release, it is possible that the operating system is not completely polished and there are bugs and errors to be encountered which is different on every devices.
The stable version is expected to be released in the third quarter of 2019.