Anthropose to launch AmaDablam sunglasses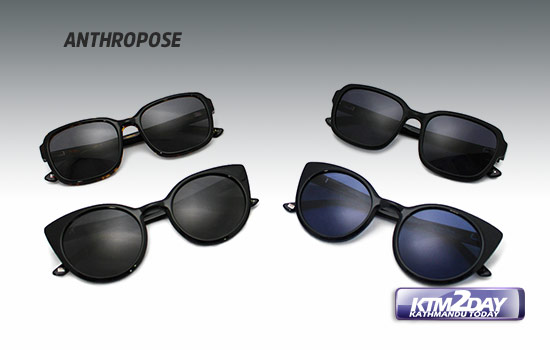 Anthropose, a Nepali eyewear brand, is launching its new line of sunglasses known as "AmaDablam" this year. Inspired by the Mt. Ama Dablam itself, the collection holds inspirations from the ascents, the descents and quirky twin-headed peaks of the striking grandeur of mountain.
The collection has two frames with two color variants each; with total 4 different styles available. 'Ama' is the classy, chic design for the elegant hers and 'Dablam' is a vintage aesthetic matched with everyday usability for both men and women.
It is a for-profit-social-good company that has been focusing on bringing social change through a sustainable business model.
The company produces their own line of eyewear designed in Nepal for which every 10 pairs of Anthropose eyewear sold, the company funds cataract surgery for a person or remedial course for a student in need in rural Nepal.
The company has been able to restore the eyesight of 186 people with the help of their giving partner Tilganga of Ophthalmology in rural Nepal in their journey of four years. Starting this year 2018, the company is also funding remedial courses for the struggling public school students in rural Nepal. The remedial courses help by strengthening the foundational knowledge of the students leading to an increased interest in learning, and the confidence needed to continue and complete an education.