Antutu Benchmark publishes the List of most powerful Android smartphones of Dec 2021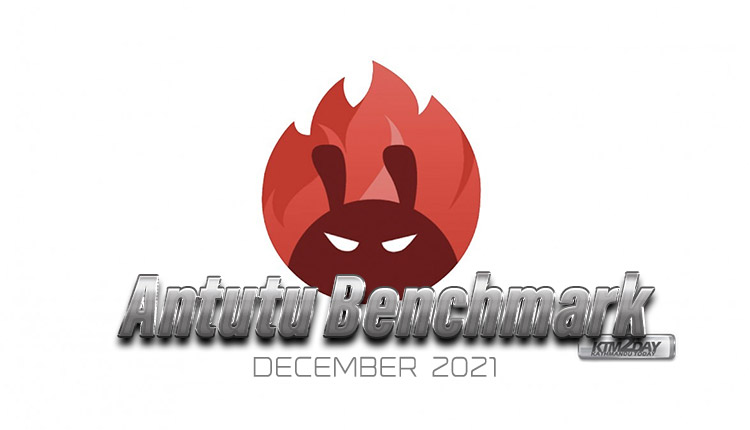 The most powerful smartphones on the market right now, according to AnTuTu's ranking, have just been made public.
Qualcomm processors as expected dominate the top 10 spots, despite reports of heating issues. Qualcomm processors continue to deliver unsurpassed performance.
AnTuTu, a smartphone benchmarking company, just published a list of the most powerful Android smartphones as of December 31. The list now also includes models that have outstanding performance in the global market.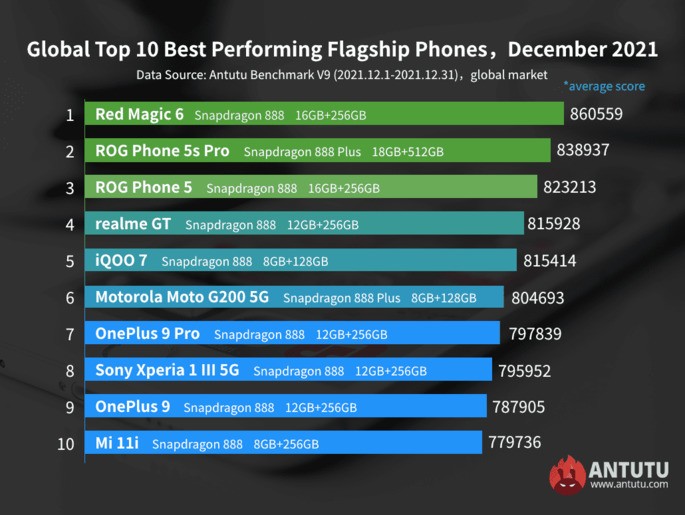 In eight of the ten spots, the Snapdragon 888 CPU is the big winner of the month. Snapdragon 888 Plus takes up the top two positions.
Furthermore, the three podium seats allocated for gaming models are: Nubia Red Magic, Asus ROG Phone 5S Pro and Asus ROG Phone 5.
However, it's worth noting that the Nubia Red Magic 6 holds a commanding lead, with an advantage of about 22,000 points over the runner-up Asus ROG model.
There are also a lot of differences in specs between these two variants. Although both phones have Snapdragon 888 processors , the Red Magic is paired paired with 16 GB of RAM and 256 GB of storage, while the Asus ROG 5S Pro is equipped with snapdragon 888 Plus, 18 GB of RAM and 512 GB of internal memory.

For the month of December 2021, when we look at the top 10 most powerful Chinese mid-range segment smartphones, eight out of ten spots are reserved by Qualcomm CPUs.
The Snapdragon 778G is the major highlight in this list, but we also have the presence of  Snapdragon 750G and Snapdragon 765G processors.
Realme's GT Master is the top-selling smartphone, followed by Xiaomi's Mi 11 Lite and Mi 11 Lite 5G NE, respectively. The 778G CPU and 8 GB of RAM are found in all three devices, with the exception of the Mi 11 Lite's 128 GB of internal storage and the Realme GT Master and Mi 11 Lite 5G NE's 256 GB of internal memory, respectively.
As far as conclusions go, we can conclude that the Chinese market is more competitive than the global market, which is characterized by its stability. As a result, in the Chinese market rankings, the number of smartphone entering and exiting the top 10 List is higher than in the Global List.