Apple Watch SE : Brands most affordable Watch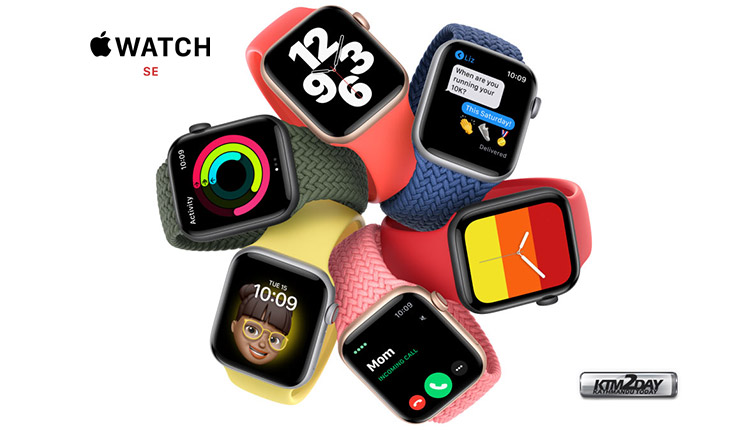 The freshly formalized Apple Watch SE focuses on the essentials of the Apple smartwatch experience, but its selling price is much more attractive than it's high end counterpart.
The acronym SE in an Apple product indicates that it has been designed to offer a more attractive quality / price ratio than the generally very high-end devices of the brand. The Apple Watch SE is no exception to the rule. This new connected watch was presented alongside the Watch Series 6 .
The new Apple Watch SE is available from today to order, starting to be sold next Friday (18th). The spiritual successor to the Series 3 retains many of its features, but adds new features with a familiar design.
This product keeps a Retina display and several important sensors like the gyroscope, accelerometer and altimeter permanently activated (as on the Watch Series 6), all in a square 100% recycled aluminum case with a crown rotating on the side. The connected watch also retains the fall detection feature.
The Apple Watch SE also runs on watchOS 7 – the stable version of which is deployed on September 16 – and also benefits from family setup feature which allows parents to keep an eye on their children's activities via the connected watch – even if the kid doesn't have an iPhone.
The new watch uses the S5 processor which, according to Apple, provides twice the performance of the Watch Series 3. In other words, the new Watch SE is up to twice as fast as the old Series 3.
Like the iPhone SE (2020), the new Apple Watch SE was created to deliver more power and functions, at a fairer and more competitive price. The aim of the smartwatch is simple, compete and outperform other cheap smartwatches on the market.
The design of the Apple Watch SE is very similar to the Series 4, discontinued as soon as the Series 5 was introduced in late 2019. The connectivity options are two – Bluetooth and LTE . Apparently, the new SE does not have an always-on function .
Equipped with the watchOS 7 operating system, presented by Apple during WWDC 2020, we have the new activity application (Fitness Plus) with better monitoring of training sessions and functions dedicated to distance learning.
This new device is equipped with an Apple S5, a dual-core chip that promises twice as much power as the Watch Series 3 which, for once, becomes the real entry-level model of the Cupertino company.
It's also compatible with all Apple Watch bands, including the new silicone Solo Loop and yarn braided Solo Loop that Apple announced today.
Apple Watch SE Price in Nepal
The device starts at $279; cellular models start at $329.