Best 150 cc Bikes in Nepal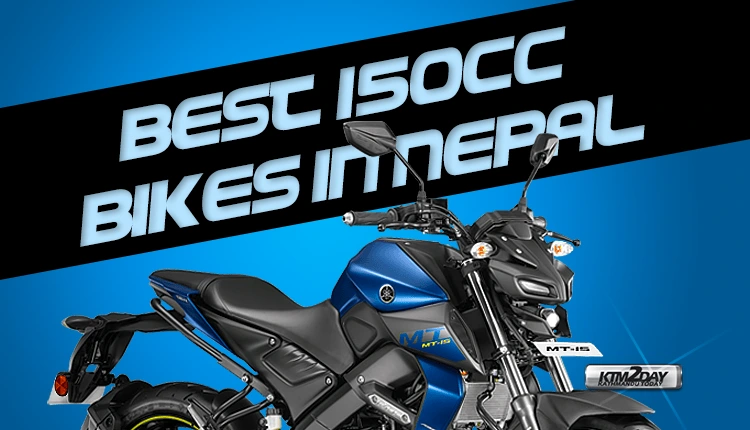 Best 150 cc Bikes in Nepal
If you are trying to buy a 150 cc motorcycle, you have to pay according to the design, brand and performance of the motorcycle. In the 150 cc segment, motorcycles ranging from Rs 230,000 to Rs 549,900 can be found in the Nepali  market.
The best selling motorcycle in Nepal is in the 150cc segment. Bajaj sells more than 30,000 units of the Pulsar 150 alone annually. Yamaha's FZ series, Suzuki's Gixxer 150, Honda Unicorn 150 and Hero Achiever are the best selling motorcycles in this segment.
Let's look at some of the best bikes we can find in this segment. We have only included motorcycles with engines of 149 cc to 150 cc capacity.
Yamaha MT-15
Let's start from the top first. The Yamaha MT-15 is one of the most expensive bike in this segment.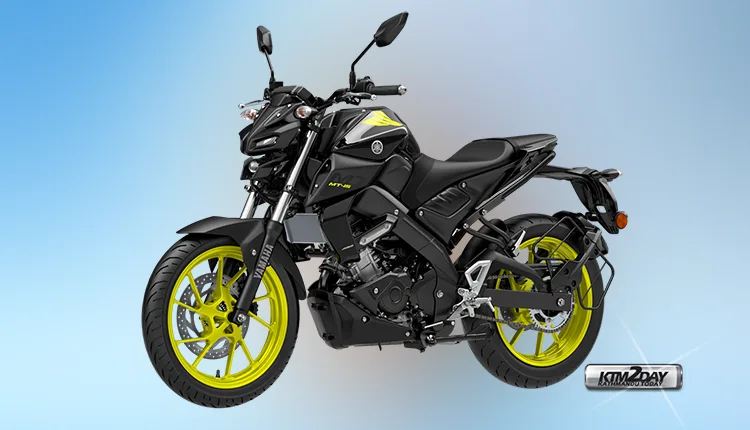 The MT15 packs a 155cc engine with a power of 18.5ps @10,000rpm while producing a torque of 13.9Nm @8,500rpm. The high power to weight ratio makes this bike a thrill to drive and enough to rush adrenaline through the body of the rider.
The engine is mated to a 6-speed constant mesh transmission. This entry-level sports bike comes with single-channel ABS and disc brakes at both the ends. It is offered in three colours schemes: Metallic Black, Dark Matt Blue and Ice Fluo-Vermillion. The asking price of this bike starts at Rs 4,24,900.

Hero Achiever
Hero Achiever is the cheapest 150 cc motorcycle available in the Nepali market. It is being sold at a price of Rs 2,30,000.
NGM, the official distributor of Hero, sells this motorcycle in Nepal with a 149.1 cc engine. The engine provides 13.4 bhp of power.

Yamaha SZ RR
The SZ RR is the second cheapest model being sold in Nepali market by MAW Enterprises, Yamaha's official distributor.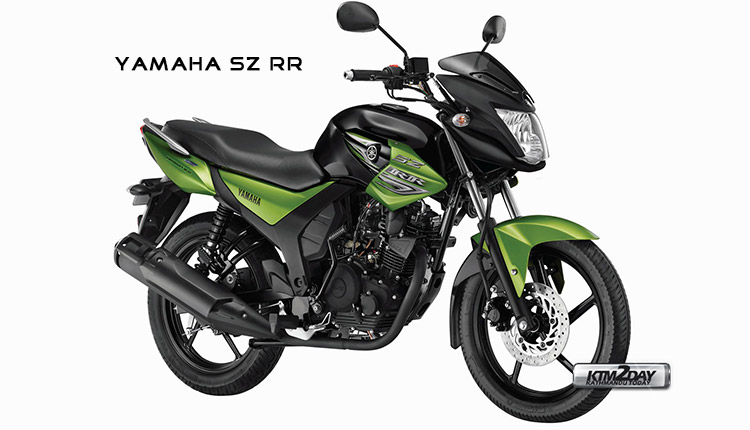 Available in a 149 cc engine, the Yamaha motorcycle is priced at Rs 242,900. The engine provides a maximum power of 12.1 PS.

Benelli TNT 15 / TNT 150i
The TNT 15 and TNT 150i sold by Benelli in Nepal are also 150 cc capacity motorcycles.
The TNT 15 sold by the company is priced at Rs 247,500 and the TNT 150i is priced at Rs 3,22,500. Available in 149 cc engine, these bikes provide a maximum of 12.6 bhp of power.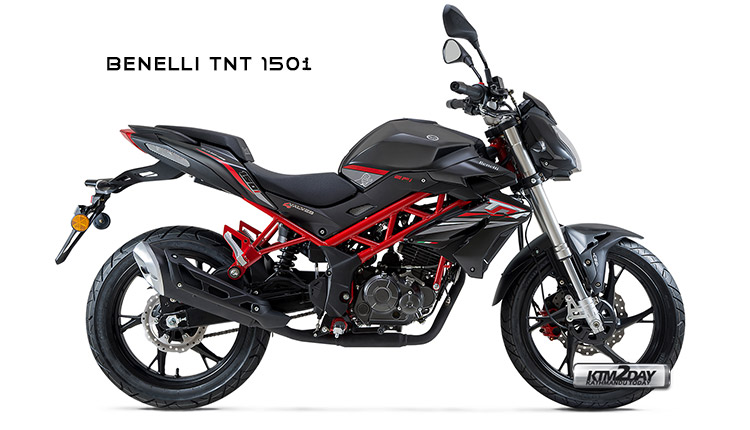 TNT 15 – Rs 2,47,500
TNT 150i – Rs 3,22,500

Honda Unicorn 150
The cheapest motorcycle in the 150cc segment is the Honda Unicorn 150. Its valued at Rs. 265,900.
This motorcycle sold by Syakar Trading was considered to be a very successful model in the market.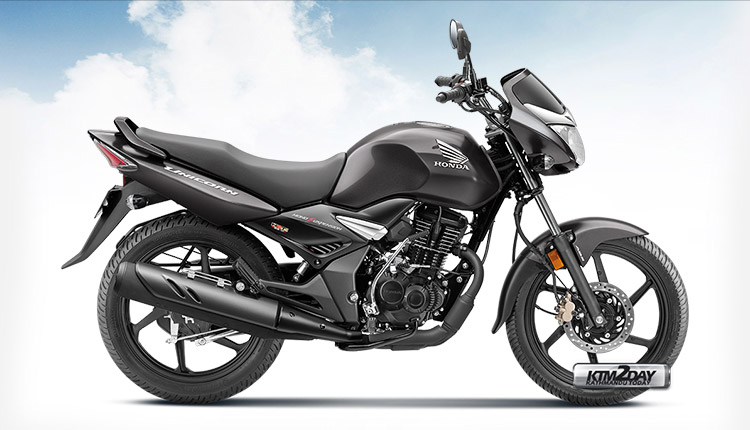 Previously, Unicorn was only available in 160 cc when it was discontinued in 2016. However, Unicorn, which re-entered the market in late 2019, is still one of the best-selling models. Its 149 cc engine provides 12.73 bhp of power.

Bajaj Pulsar 150
The Bajaj Pulsar 150 is the most successful motorcycle. It is being sold at a price of Rs 266,900. Hanshraj Hulaschand & Company Pvt. Ltd. has been selling Pulsar 150 in Nepal since 2001.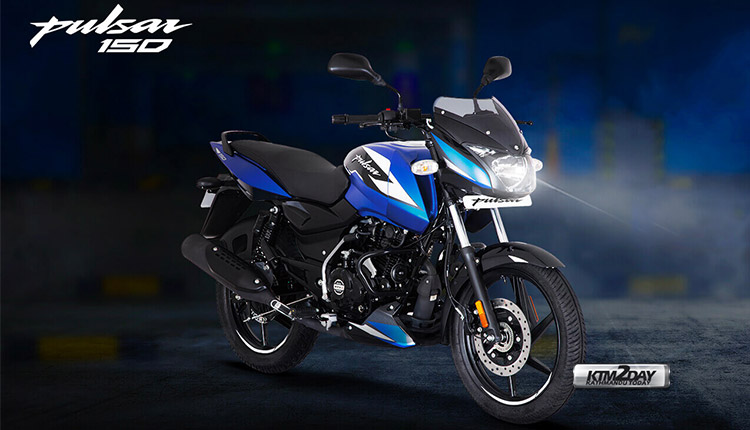 Disc brakes (TD) variants are also available on both the wheels. The price of this variant is 2,83,900 rupees. Its 149.5 cc engine delivers a maximum of 13.4 PS of power.

Yamaha FZ Series 150
The FZS V2 and V3 sold by Yamaha are also available in 150 cc engine.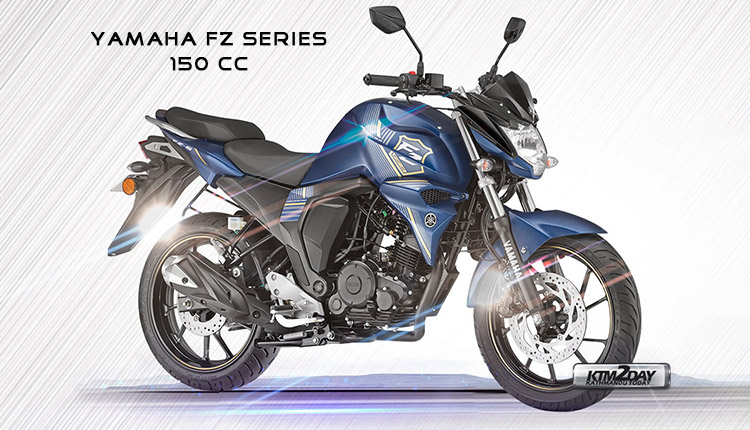 The FZ V2 is priced at Rs 2,84,900, while the FZS V2 is priced at Rs 3,04,900 and the V3 is priced at Rs 329,900. The 149 cc engine in these motorcycles provides a maximum of 13.1 PS of power.
FZS V3 – Rs 3,29,900
FZS V2 –  Rs 304,900
FZ V2 – Rs 2,84,900

Honda XR150L
The most expensive 150cc motorcycle sold in Nepal is the Honda XR150L.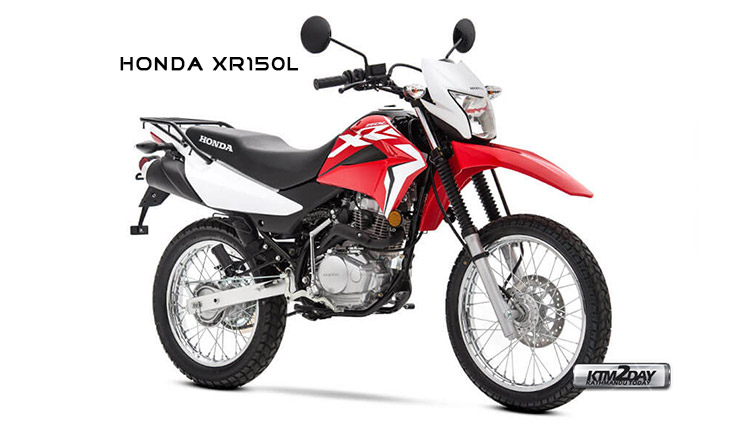 Syakar Trading has been selling the XR 150L in the big bike segment at a price of Rs 5,49,900. The engine available in it provides a maximum of 12.14 horsepower.

Suzuki Gixxer SF 150
Slightly higher in this range lies Suzuki Gixxer SF with 155cc engine that generates 13.6 PS of power.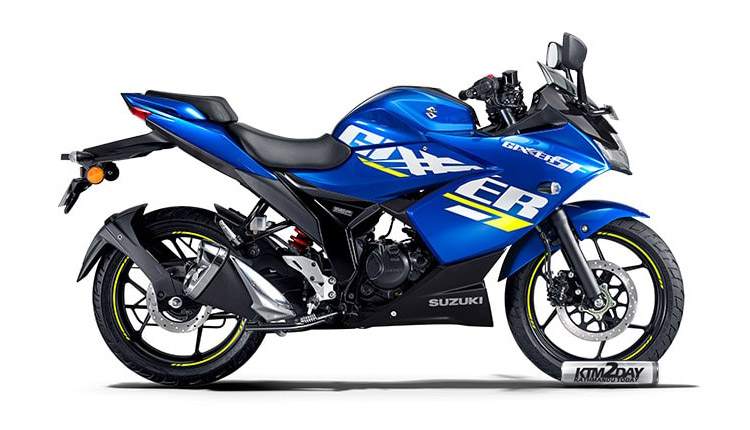 The premium Suzuki Gixxer SF is a fully faired 155cc motorcycle which has been developed in the same wind-tunnel where the legendary Hayabusa, GSX-R and MotoGP machines are developed.
The Gixxer SF is available in Nepali market at a price tag of Rs 3,79,000. The Moto GP edition is slightly expensive and costs Rs 3,81,900 featured in image above.