Jagdamba Motors launches TVS Apache RTR 160 4V RTFI version in Nepal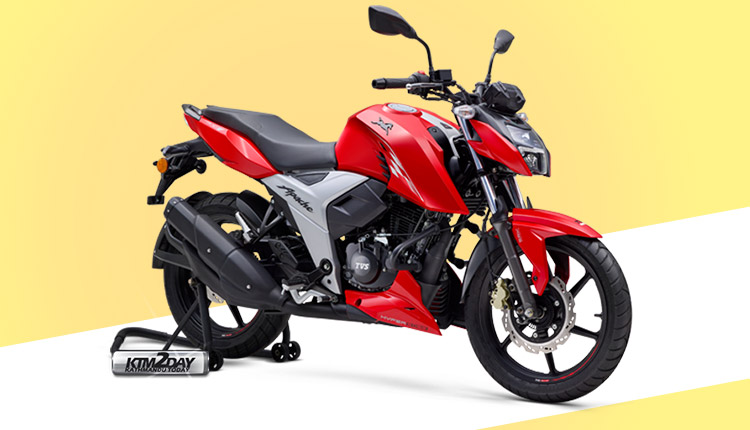 Jagdamba Motors, the official dealer of TVS bikes, on Thursday unveiled the new RTR 160 4V RTFI and Euro 6 standard model in Nepal.
According to the company the Euro 6 standard model of the motorcycle made public in Nepal today will be available in the segment's first with 3 ride modes.
The three ride modes available are Rain, Urban and Sport which the rider will be able to change as per the need while riding the motorcycle on the basis of convenience and circumstance. This feature will make the driver's riding experience more comfortable and safe.
The other highlight of this motorcycle is it's engine with race tuned fuel injection (RTFI) technology and Euro 6 standard. RTFI is a technology used by fuel injection systems to incorporate complex sets of electronic components and sensors.
This system relies on the fuel pump to control the flow of fuel. This fuel pump is inside the bike's fuel tank. Engine with RTFI technology increases mileage while Euro 6 standard engine is environmentally friendly.
The motorcycle has the Smart X Connect feature, with the help of which Bluetooth connect system connects the motorcycle to modern services like race telemetry, turn by turn navigation, multiple spot plotting, lane angle mode, as well as call and SMS alerts. The company claims that it offers more benefits when traveling than other ordinary motorcycles.
Jagdamba Motors, the official dealer for Nepal, said the new bike is priced at Rs 379,900.