Asus ROG Strix G15 Advantage Edition gaming laptops now available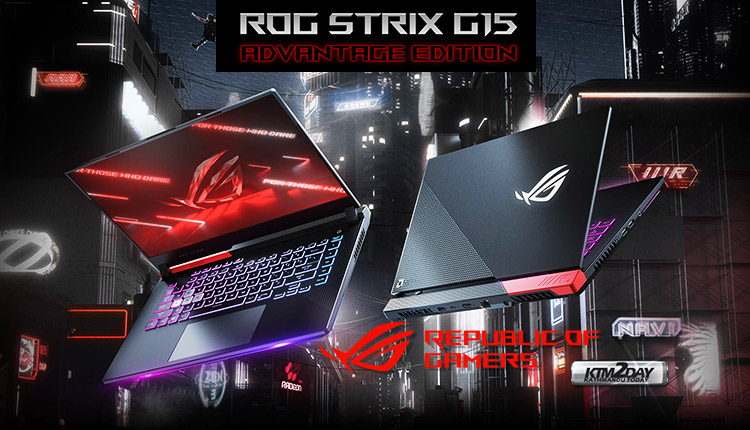 Under its Republic of Gamers (ROG) division, manufacturer Asus has finally announced the availability of its new ROG Strix G15 Advantage Edition gaming laptop, the world's first gaming laptop equipped with both the new AMD Radeon RX 6800M GPUs and AMD Ryzen 9 5900HX processors. Equipped with the best of both worlds, the manufacturer makes this laptop become the pinnacle of performance for gaming.
The ROG Strix G15 Advantage Edition was already presented days ago, but it has not been until now that Asus has confirmed its availability, the first in the world to equip the latest technology from AMD in both CPU and GPU to offer the best possible performance.
This is the Asus ROG Strix G15 Advantage Edition AMD
First of all, Asus wanted to emphasize the advanced cooling system of this gaming laptop; according to the Taiwanese manufacturer, the ROG intelligent cooling raises the performance of this Strix G15 Advantage Edition to the next level by incorporating a liquid metal compound for both the CPU and the GPU, thus ensuring the best heat dissipation. In addition, its heatsinks feature steam chamber technology to improve efficiency and that completely covers all critical components of the system, including its 16-phase VRM set.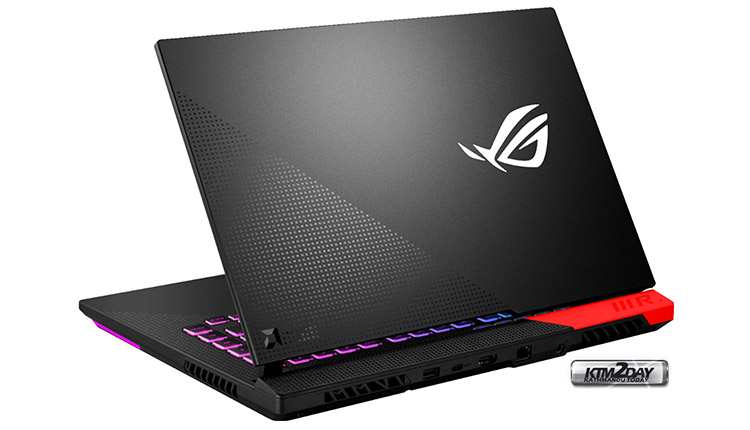 Leaving aside its advanced and careful cooling system, there is no doubt that if this laptop stands out for something then, it is for its hardware. For starters, it's the first in the world to incorporate the new Radeon RX 6800M, based on RDNA 2 architecture and with plenty of power to run all existing triple-A titles smoothly. Asus boasts that, thanks to its cooling system, the graphics reaches 2,600 MHz in Turbo mode.
On the other hand we have the powerful AMD Ryzen 9 5900 HXCPU, manufactured with 7 nm lithography and with 8 cores and 16 process threads to accelerate multithreaded workloads. The advanced cooling of this CPU is capable of dissipating up to 90 watts of heat on its own, so they urge users to increase their operating frequency by overclocking using their ROG Armoury Crate software.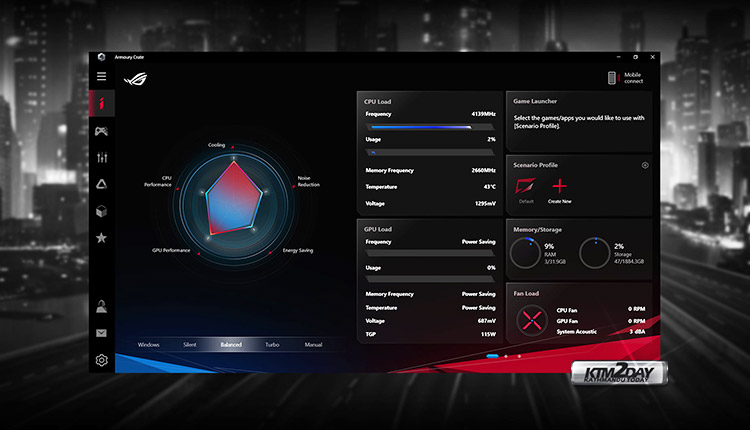 Thanks to AMD's hardware, this gaming laptop incorporates exclusive AMD SmartShift and Smart Access Memory technologies that optimize the joint work of CPUs and GPUs. SmartShift improves performance dynamically by adjusting CPU and GPU power based on workload, so when you're running a game the system automatically derives resources to the component that needs it the most. According to AMD data, this technology can improve performance by up to 15%.
For its part, Smart Access Memory technology improves data transfer between CPU and GPU so that performance in games is not compromised. Conventional systems only allow the CPU to access a small part of the GPU's graphics memory, creating bottlenecks, but with this technology and thanks to the PCI-Express interface, the CPU can access all the graphics memory to speed up the computing capacity in games much more.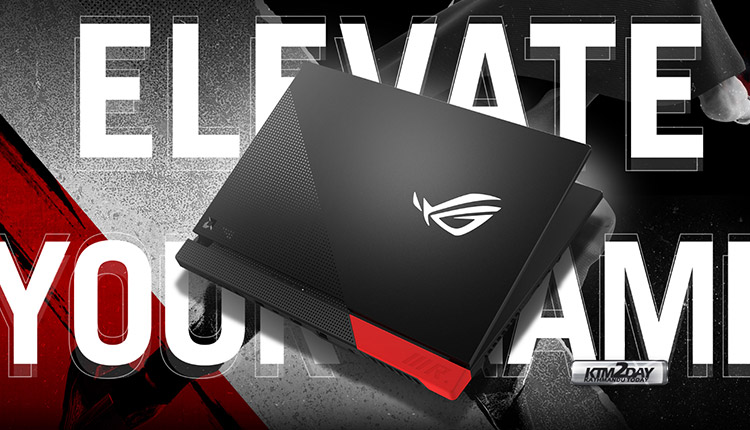 In addition to the aforementioned, these ROG Strix G15 Advantage Edition gaming laptops have different variants in terms of hardware configuration, and can be purchased with up to 32 GB of DDR4 RAM of speeds 3,200 MHz and upto 1TB of NVMe SSD storage. All in all, the laptop incorporates an additional M.2 slot that is easy to access so that users can add additional storage if they want. There's also no shortage of configurable RGB perimeter lighting, WiFi 6, 2.5G LAN and everything you might need on a laptop designed for gaming.
Screen and sound optimized for gaming
The Asus ROG Strix G15 Advantage Edition laptop also boasts one of the best gaming screens they've ever integrated into a gaming laptop. It is a 15.4-inch LED-IPS display with ultra-thin bezels that carries a WQHD panel (2560 x 1440 pixels) with a refresh rate of 165 Hz and just 3 ms of response time, a screen that of course has AMD FreeSync Premium variable refresh rate technology for the best smooth gaming experience.
Despite the fact that the screen is so extremely fast and with FreeSync Premium, that does not mean that it does not have an excellent color reproduction. According to Asus it has complete coverage of the DCI-P3 color space,so that we can see the games with more vivid colors and rich in nuances than with conventional laptop screens.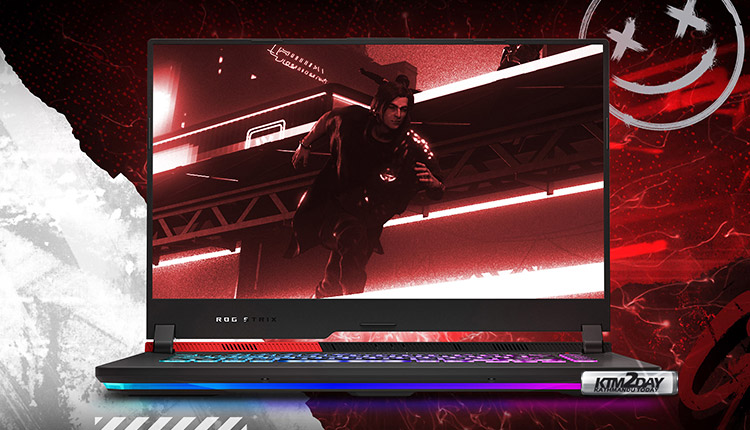 For its part, the equipment incorporates two Smart Amp stereo speakers that fire the sound directly to where the user is, something that is complemented by Dolby Atmos technology to create a multidimensional sound environment rich in detail and with virtual surround sound 5.1.2 for headphones.
On top of that, the equipment also has bidirectional noise cancellation through AI that is able to eliminate up to 95% of the background noise of the audio input and output, significantly improving the listening experience but also the ability to communicate, something vital in online games. Developed using a deep neural network, this algorithm is capable of being used with any microphone (and not just the built-in one) and configured independently by application, so that users can filter chats in real time.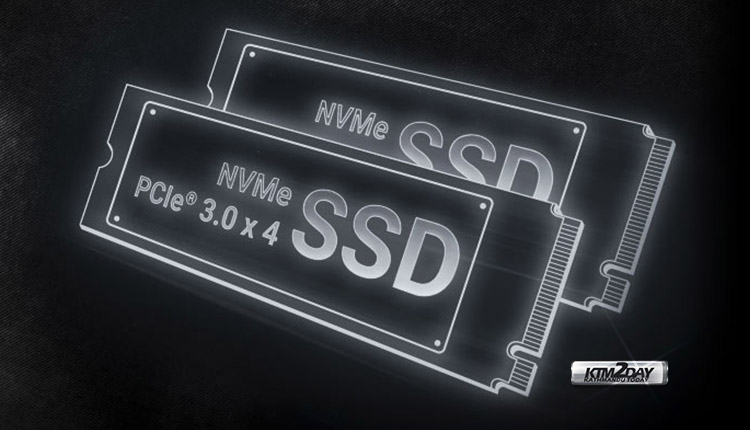 Price and availability
Asus' ROG Strix G15 Advantage Edition gaming laptops is available in US market from online stores at a starting price of US$ 1649.99 for a base configuration with 16 GB RAM and 512 GB SSD.
Features –
Windows 10 operating system
Windows 10 brings back the Start Menu from Windows 7 and introduces new features, like the Edge Web browser that lets you markup Web pages on your screen
15.6″ Full HD display with 300hz refresh rate
The 1920 x 1080 resolution with 100% sRGB color gamut boasts impressive color and clarity. Game with ultra fast 300hz refresh rate and 3ms response time.
AMD R9-5900HX processor
Take on anything with up to the latest AMD Ryzen™ 9 5900HX CPU made with cutting-edge 7nm fabrication technology, activate up to 8 cores and 16 threads to handle demanding work.
Radeon 6800M Graphics
The AMD Radeon RX 6800M GPU maximizes speed and power efficiency for brilliant gaming performance. Liquid metal thermal compound allows clocks up to 2660MHz and enables GPU power up to 180W with SmartShift technology
AMD SmartShift
Get up to a 10% performance improvement thanks to AMD SmartShift. Using a hardware boosting interface and machine learning algorithms, SmartShift quickly moves power between the CPU and GPU, optimizing performance on the fly for games, 3D rendering, video editing, and other workloads.AMD Smart Access Memory
Enjoy higher frame rates in many games thanks to AMD Smart Access Memory
16GB system memory for advanced multitasking
Substantial high-bandwidth RAM to smoothly run your games and photo- and video-editing applications, as well as multiple programs and browser tabs all at once.
512GB Solid State Drive (PCI-e)
Save files fast and store more data. With massive amounts of storage and advanced communication power, PCI-e SSDs are great for major gaming applications, multiple servers, daily backups, and more.
RGB light bar
Illuminate your life in RGB. A redesigned light bar increases the density of LEDs to create a more refined underglow beneath the chassis. Personalize your Aura Sync settings to set the ideal gaming mood across an entire ecosystem of compatible devices.
Swappable Armor caps
Add a pop of personality to your chassis with Customizable Armor Caps. Two additional color options come in the box and swap out effortlessly, letting you switch up your style anytime.
RGB backlit keyboard
Allows you to enjoy comfortable and accurate typing, even in dim lighting. Also able to customize or change to one's preference.
Vapor chamber
Heat dissipation is faster and more efficient with our advanced vapor chamber, which improves cooling performance and lowers surface temperatures.
IR sensor
A special IR sensor monitors the temperature of the keyboard, so power and cooling can automatically adjust to keep your fingers cool and comfortable during marathon gaming sessions.Two-Way AI Noise Cancelation
Two-Way AI Noise Cancelation clarifies upstream and downstream audio, filtering out unwanted noise to make voice communication clearer.
Weighs 5.29 lbs. and measures 1″ thin
Thin and light design with DVD/CD drive omitted for improved portability. 4-cell lithium-ion battery.
HDMI output expands your viewing options
Connect to an HDTV or high-def monitor to set up two screens side by side or just see more of the big picture.
Wireless/Wired connectivity (WiFi 6 – 802.11 ax)
Flexible, dual-band connectivity w/ greater reliability thanks to two data streams and antennas. Connect to a Wi-Fi router to experience GB Wi-Fi speeds nearly 3X faster vs. standard Wi-Fi 5 w/ improved responsiveness for even more devices.
Comprehensive Connectivity
Hook up next-gen devices via the USB 3.2 Type-C with DisplayPort 1.4 and USB Power Delivery. Three Type-A USB 3.2 ports are ready for your favorite gaming gear, while HDMI 2.0b lets you connect a 4K monitor or TV at up to 60Hz
Xbox Game Pass Ultimate – Discover your next favorite game
1 month of Xbox Game Pass Ultimate included. Play over 100 high-quality games on Windows 10, console and mobile. Includes new day one titles, iconic Bethesda games and EA Play on PC