Bose Tempo, Tenor and Soprano smart sunglasses, with built-in sound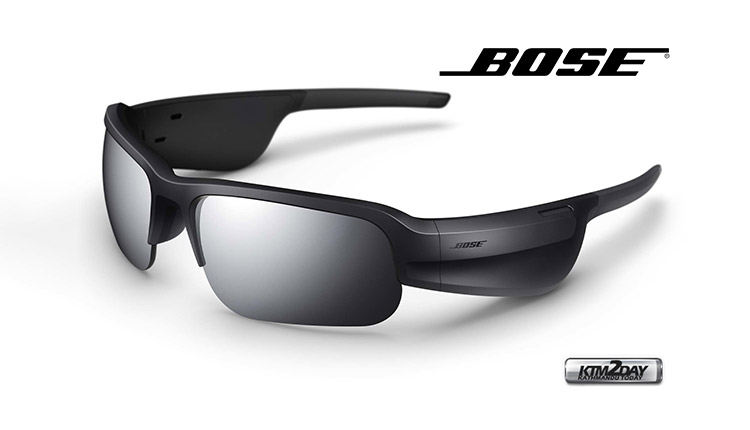 Bose , the company specialized in sound, launched three new models of its 'wearables' Frames -Tempo, Tenor and Soprano-premium sunglasses that incorporate headphones for outdoor listening.
The new Frames Tempo, Tenor and Soprano sunglasses are renewed models originally launched by the company in 2018 and use polarized lenses that block 99 percent of ultraviolet rays and have the appearance of conventional sunglasses.
As reported by Bose in a statement , the design of the new Frames allows to reproduce sound without isolating the user from the environment , since their ears are not covered and the sound comes directly from the stem of the glasses, without visible perforations and adding only 50 grams of weight .
The new Bose Frames have wireless connectivity with the 'smartphone', to allow listening to music and answering calls, and provide a richer and clearer sound than the previous generation launched by Bose.
They also offer a new equalization system with optimized volume for sound depending on the situation, as well as a dual microphone that reduces background noise and more effectively detects the user's voice in voice commands.
Each frame model is oriented to different functions. In the case of Tempo , these glasses are specially designed for athletes , with a lightweight plastic design, resistance to extreme temperatures and 8 hours of battery life. Tempo has three designs of the bridge of the nose to prevent it from slipping, as well as a 22-millimeter audio driver that allows, for example, to ride a bicycle at speeds of 40 kilometers per hour listening to music but at the same time do not obstruct sounds generated by heavy traffic.
Tenor and Soprano Frames on the other hand are aimed at non-sports users or for everyday use, and the first is a smaller model with a square format and the second with a curved design. Both have two 16mm speakers and a 5.5 hour battery life.The glasses are equipped with a touch panel for music control, call handling and volume control.
Bose Frames Tempo, Tenor and Soprano are on sale from this Thursday, and are all offered for the same price of USD 249 or EUR 210.