Caterpillar Shows Off First Fully Electric Large Mining Truck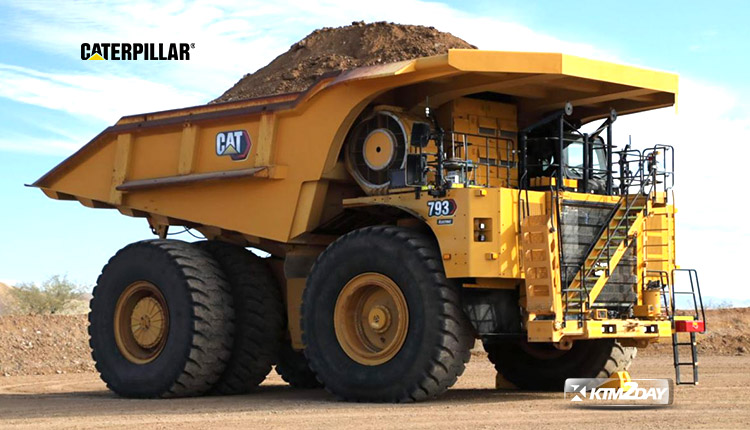 Caterpillar, a manufacturer of heavy construction equipment, has designed and demonstrated an electric version of its massive 2,650-horsepower mining truck.
Despite being developed with battery-electric and hydrogen-electric variations in mind, the 793 Electric has a similarly imposing look and colossal proportions to the 1,000-kWh effort from Anglo American and Williams Advanced Engineering. The prototype Caterpillar runs entirely on batteries.
We do know that the truck was loaded to capacity — which would be up to 265 US tons assuming it can haul a similar payload to the regular 793 — and driven over a 7-km (4.3-mile) course at Caterpillar's Tucson proving ground in Green Valley, Arizona, where it was built.
The company is not disclosing what are likely to be mind-boggling specifications at this stage.
It allegedly reached speeds of up to 60 kilometers per hour (37.3 miles per hour), traveled up a 10% grade for one kilometer (0.62 miles) at a speed of 12 kilometers per hour (7.5 miles per hour), and then used the subsequent 10% downhill journey to recharge its batteries.
Caterpillar states there was sufficient battery remaining at the end of the course to run additional full cycles if necessary.
Clients participating in Caterpillar's Early Leaner initiative, which was started last year to expedite the development and deployment of Caterpillar's battery electric trucks in order to help clients reach emissions targets, watched the demonstration.
BHP, Freeport-McMoRan, Newmont Corporation, Rio Tinto, and Teck Resources Limited are just some of the companies involved in the initiative that have pledged to increase their use of electric cars.
Caterpillar has been tight-lipped about the specifics of the massive 793 Electric mining truck prototype, other than declaring a "major investment" to install renewable energy technologies at the proving ground to create a testbed for the sustainable mine of the future. A video demonstration, however, follows.