Chrome OS Flex will revive old PCs and Macs into Chromebook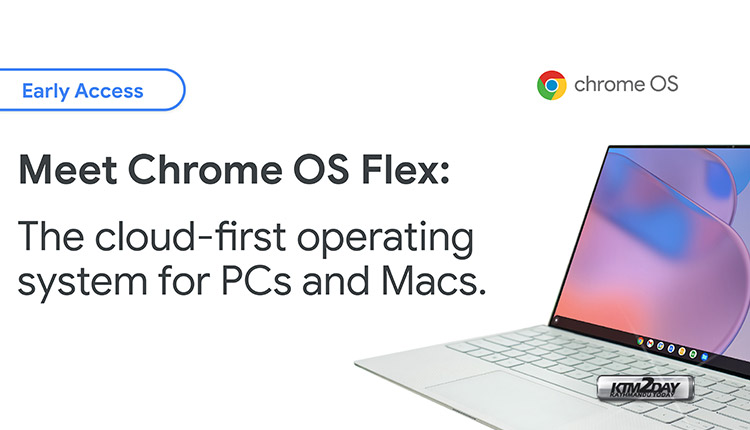 Chrome OS Flex, a new operating system from Google, aims to convert your existing PC or Mac into a Chromebook.
To increase its share of the desktop operating system market, Google has announced Chrome OS Flex, a new Chrome OS-based operating system that the Mountain View tech giant claims is 'quick,' 'simple to operate,' and'secure.' Chrome OS Flex is designed to'modernize' your existing PCs and Macs.
Chrome OS Flex is a free-to-download operating system designed for businesses and schools that is fully compatible with Google's sophisticated cloud-based administration. However, it should not be confused with Chrome OS, as the two are not same.
While Chrome OS Flex shares the same code base and release schedule as Chrome OS, one significant distinction is that the former will be unable to access the Google Play Store. That is, Chrome OS Flex laptops will be unable to run Android applications.
Chrome OS Flex is essentially a reincarnation of the CloudReady operating system, which is based on Chrome OS and is owned by a firm called Neverware. Google acquired Neverware in 2020 to enhance its foothold in the desktop operating system industry.
Chrome OS Flex is now available in preview for anybody interested in trying Google's new operating system. The company indicated that the stable version will be available in the second quarter of 2022. Additionally, if you're already using CloudReady, you'll be able to upgrade to Chrome OS Flex once Google releases the stable version of the operating system.
Minimum hardware requirement :
Architecture: Intel or AMD x86-64-bit compatible device
RAM: 4 GB
Internal storage: 16 GB
Bootable from USB drive
BIOS: Full administrator access. You'll need to boot from the Chrome OS Flex USB installer and make some adjustments in the BIOS if you run into issues.
Processor and graphics: Components made before 2010 might result in a poor experience.
Note: Intel GMA 500, 600, 3600, and 3650 graphics hardware do not meet Chrome OS Flex performance standards.
Chrome OS Flex is available for download from Google.