Copa America 2021 Schedule in Nepali Standard Time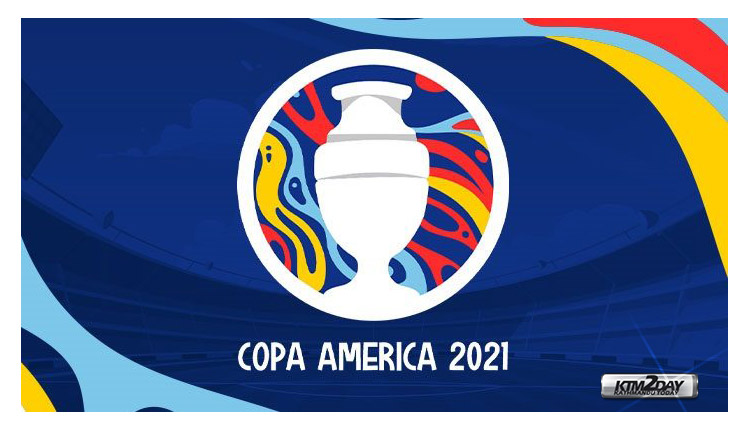 Copa America is the main men's football tournament contested among national teams from CONMEBOL. It is the oldest still running international football competition, as well as the third most watched in the world. The competition determines the champions of South America. Since the 1990s, teams from North America and Asia have also been invited to participate.
Since 1993, the tournament has generally featured 12 teams—all 10 CONMEBOL teams and two additional teams from other confederations.
The 2021 Copa América is the ongoing 47th edition of the Copa América, the tournament is taking place in Brazil from 13 June to 10 July 2021.
The tournament was originally scheduled to take place from 12 June to 12 July 2020 in Argentina and Colombia as the 2020 Copa América.
On 17 March 2020, CONMEBOL announced that due to the COVID-19 pandemic in South America, the tournament had been postponed for a year, in conjunction with UEFA's decision to also postpone UEFA Euro 2020 to 2021.
All ten CONMEBOL national teams are participating in the competition, divided into two geographical zones for the group stage.
Group A – Argentina, Bolivia, Chile, Paraguay and Uruguay
Group B – Brazil, Colombia, Ecuador, Peru and Venezuela
Copa America 2020 Schedule In Nepali Standard Time
SEMI – FINAL
Tuesday, 6 July 2021
⮞ Brazil
1 – 0
Peru
Wednesday, 7 July 2021
⮞ Argentina
1 – 1 (Penalty 3 – 2 )
Colombia
Match for 3rd Place
Saturday, 10 July 2021

Peru
2 – 3
⮞ Columbia
⮞ FINAL
Sunday, 11 July 2021

Brazil
0 – 1
⮞ Argentina
Argentina won their first major title in 28 years on Saturday (July 10) when an Angel Di Maria goal gave them a 1-0 win over Brazil.