Defunc steps into Indian market with the launch of Wireless Home speakers and Earbuds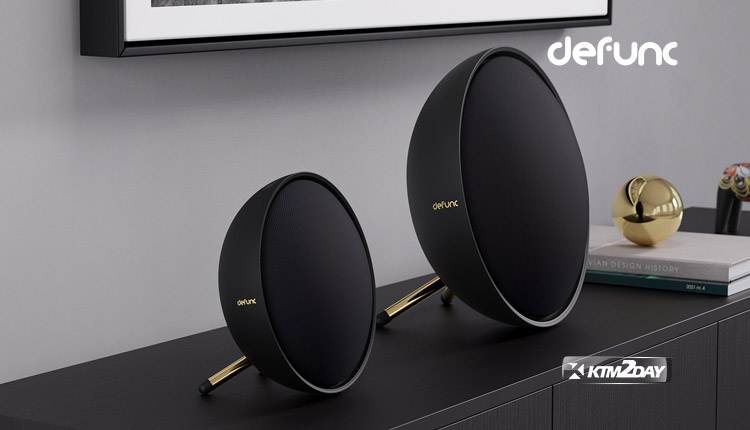 Popular audio brand Defunc has officially launched in India. It is a Swedish audio company with the intention of competing strongly in India with other companies that offer similar products.
Distribution and marketing in India will be handled by Salora International Limited, a major consumer electronics retailer based in Delhi. Let's see whether any of these products have made it into the country's formal distribution channels.
In order to get into the Indian market, the business released two distinct WiFi home speakers in addition to five distinct earphone models.
There are two kinds of WiFi home speakers available, one with a 40W output and another with a 100W output. There will be two color options to choose from: grey and black. Included are both colored and custom printed speaker fronts, as well as height-adjustable floor stands, wall mounts, and corner mounts. The Alexa Voice Service is also supported (AVS).
Now let's talk about the headphones, which come in a variety of models with names like "Defunc True Basic," "Defunc True Talk," "Defunc True Sport," "Defunc True Audio," and "Defunc True Music."
Normal conversation, sports, music/entertainment/gaming are all intended uses for the earphones. They are sweat-proof, with an IPX rating of 4 or 5, and produce an incredibly realistic soundstage. Each pair of earbuds can be charged quickly.
The 100W WiFi Home Speaker is priced at INR 36,999 ($459), while the 40W WiFi Home Speaker is priced at INR 21,999 ($273).
Not only do we not have precise pricing data for any of the five TWS earbuds, but their prices vary widely.
Although the most expensive model is INR 5,499 ($68), the lowest variant is only INR 2,499 ($31).
By year's end, the goods should be available in all brick-and-mortar stores across India's major cities. Online availability information will be made public soon.