DishHome to provide 10 Mbps Free Internet to all it's customers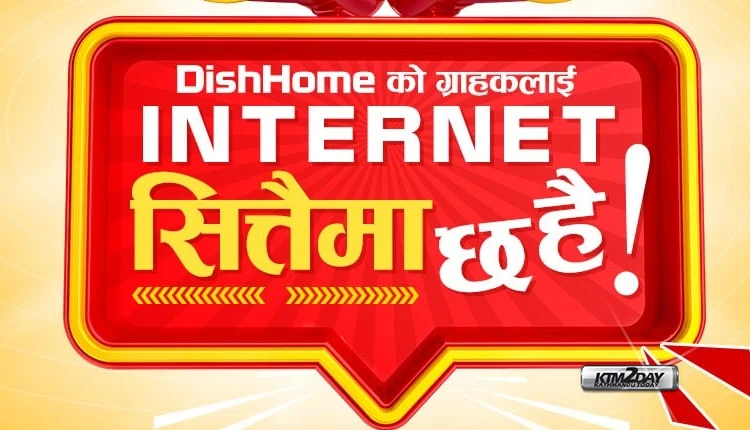 DishHome, the only DTH service provider in Nepal, is going to provide 10 Mbps internet free internet to its customers.
DishHome Fibernet will provide free internet to every active customer who recharges DishHome's Lifestyle premium package .
Ramesh Sapkota, general manager of Dishhome, said that the package, which was suspended since last July, has been re-launched.
Under this, customers will get 10 Mbps speed internet for free by recharging Dishhome TV for Rs 600 (including VAT) for one month.
Similarly, the annual customer will be able to get free internet by recharging DishHome for five hundred and fifty rupees per month (including VAT).
The company has stated that along with 2 million customers every new customers are entitled for this free internet service.
Dishhome's Fibernet service is now available in major cities of the country.