Edifier Lolli Pro 2 Launched with noise cancellation, LDAC decoding, 24 hour playback time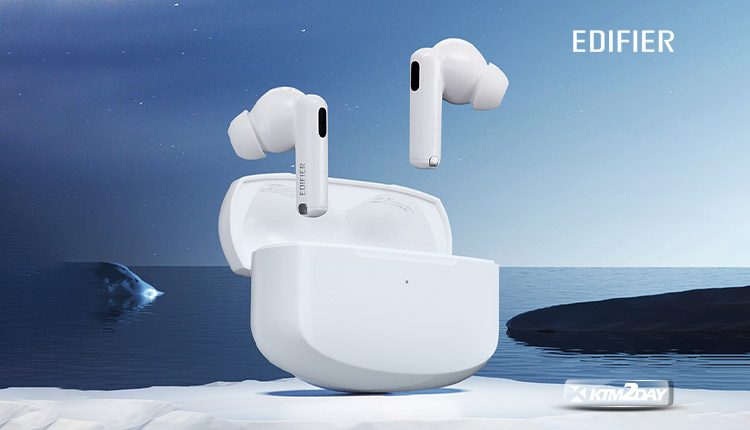 China has seen the introduction of Edifier's Lolli Pro 2 completely wireless noise-cancelling headphones.
When compared to its Lolli Pro predecessor, the new headphones are a major upgrade. The app's built-in earbuds-search feature makes it easy to track down misplaced headphones.
For better sound, the Lolli Pro 2 incorporates a coaxial dual dynamic coil that combines a 6mm titanium-plated coil with a 10mm composite coil.
This is reinforced by the presence of LDAC audio decoding compatibility and the Hi-Res wireless gold standard certification.
The Lolli Pro 2 can reduce noise by up to 45 decibels, which is an improvement over its predecessor. The latest Edifier headphones include noise-cancelling bandwidths that are 100% wider than their predecessors.
There is also an anti-wind noise technology and a three-microphone artificial intelligence call noise reduction architecture for better sound quality.
With the charging case, the Lolli Pro 2's battery life can be doubled from 6 to 24 hours.
The headphones have a number of smart features, including the ability to recognize when you're using them, customize the controls, establish automatic shutdown times, and more.
Connectivity-wise, the Edifier Lolli Pro 2 are genuine wireless headphones that work with Bluetooth 5.3 with a minimum latency of 0.08 seconds.
These headphones are rated as "IP54" for resistance to water and dust.
Starting at 379 yuan ($53), the gadget may be purchased in China today. It's for sale on the Chinese e-commerce websites Jingdong aka JD.com and dozens of other stores.