Audio-Technica ATH-WB2022 wooden wireless headphone launched with Independent L/R Balance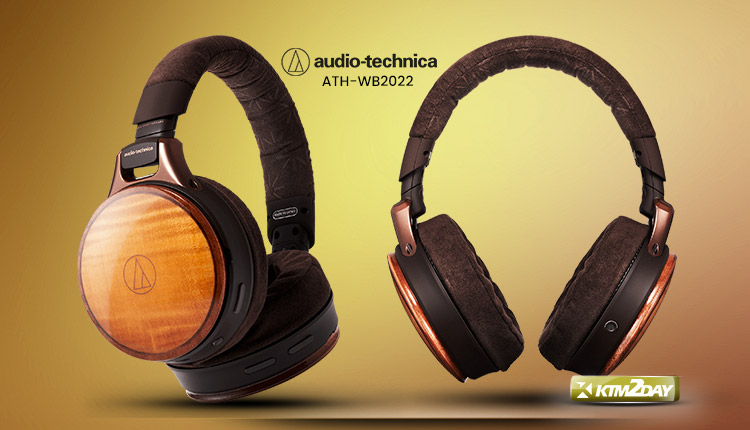 To celebrate its 60th year in business, Audio-Technica has unleashed a deluge of new products. A few days ago, a new version of the legendary Sound Burger record player appeared alongside a high-end manual belt-driven turntable made of acrylic glass .
In honor of its 60th year in business, the Japanese company Audio-Technica is celebrating with a drum roll.
The new ATH-WB2022 headphones are the first wireless headphones made entirely out of wood.
Also Check : Audio Technica Headphones Price in Nepal
The ATH-WB2022 is assembled by hand in company's facility in Naruse (Tokyo) and serves as a showcase for the company's renowned Japanese craftsmanship.
One more first for this product is that it has a balanced stereo system integrated within it, which is unheard of in wireless products.
The headphone features first ever fully balanced audio output system, with dedicated DACs, operational amplifiers, and batteries for each Lch/Rch channel.
Japanese guitar maker Fujigen supplied the flamed maple, mahogany, and walnut used in the earcups, which also hold a newly developed 45mm driver and are cushioned with velour.
The ESS DAC ES9038Q2M is a digital-to-analog converter that is used in both channels of the ATH-WB2022.
Two ESS ES9038Q2M DACs are used in each channel for high-quality audio reproduction, and two MUSES05 op-amps from Nisshinbo Micro Devices guarantee transparent amplification. Independent rechargeable batteries supply energy to each channel.
The hi-fi feature of the ATH-WB2022 means that the headphones have a separate signal path for each earcup, greatly reducing interference and preventing crosstalk on this is a limited edition product.
Solid flame maple, walnut, and mahogany are used to craft the earcups. Their ingenious construction allows them to dampen sound waves and reduce distortion.
Besides AAC and SBC, the new headphone also supports Sony's LDAC high-resolution codec.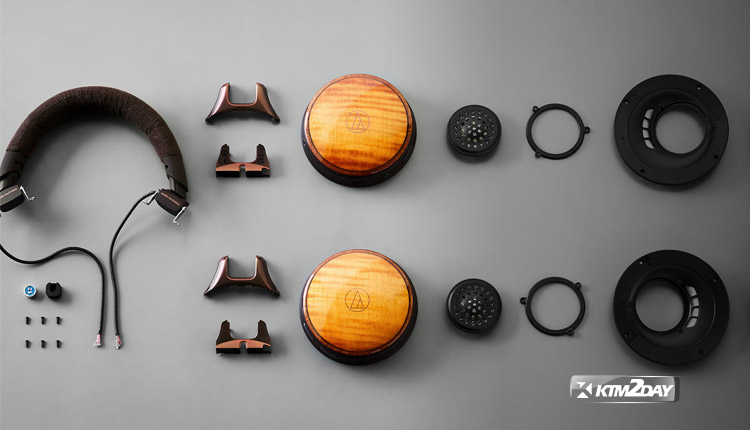 The headphone supports 24-bit/96 kHz high-resolution sound source playback via wireless or USB connection.
The headphones' integrated Multipoint Bluetooth functionality allows for connections to two source devices at the same time.
Once fully charged, the headphone has a battery life of up to 9 hours.
The ATH-audio WB2022's quality is unquestionable, and despite its high price, it has the potential to increase demand for the product. It looks like the ultimate collector's item for music lovers.
Audio Technica ATH-WB2022 Price in Nepal
The wooden wireless headphones from Audio-Technica don't come cheap. These headphones will be available for $2,700 when they are released in 2023.