CG EOL launches Godrej Viroshield 4.0 for COVID-19 disinfection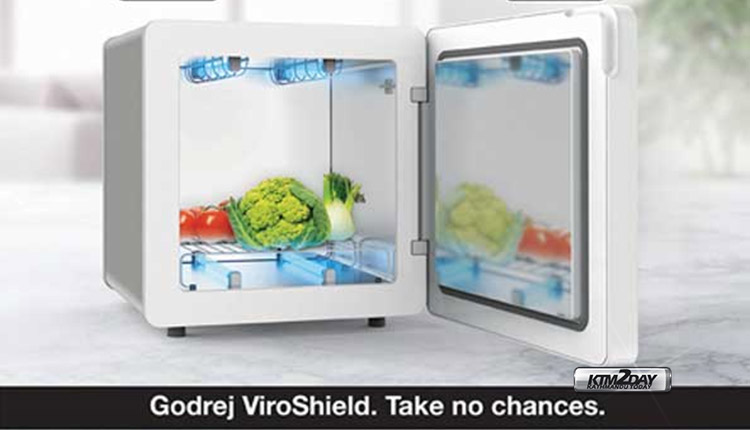 CG EOL under the CG Group has been marketing Godrej appliances in Nepali market. The company has launched the latest Godrej Viroshield 4.0 disinfection appliance which claims to disinfect coronavirus in two to six minutes.
The device was developed by Godrej Appliances India after the outbreak of the Corona epidemic.
The device can disinfect food, fruit, dairy products, packaged food, masks, gloves, thermometers, baby toys, gifts (small), mobiles, purses, watches, glasses, keys, shoes, books, the company said.
UVC sterilization is an established scientific method for dry killing pathogens, viruses and bacteria including SARS-CoV-1- While there is no microbiological test study against Covid 19, UV-C disinfection is prolific and clinically accepted for Covid 19.
Godrej ViroShield is tested & certified to disinfect against more than 99% Covid-19 viruses in just 2 to 6 minutes.
The ViroShield comes with 4 UV-C Tubes, maximum in its capacity and highest possible 6-side reflective interiors for 360°UV-C Coverage.
Direct exposure to UV-C rays can harm human health. Godrej ViroShield is tested & certified for 100% UV leak proof cabinet, it comes with No see through surface, Magnetic Door Sealing Gasket and Auto Cut-off in case of accidental door opening.
With 30L capacity it can disinfect larger items and multiple items at the same time.
The Viroshield has a gross capacity of 30 Liters and weighs 12.5 kg.
The company has set the price of this appliance at Rs 18,090 in Nepali market.