Google Pixel 5A will be a revamped version of Pixel 5 with larger display and battery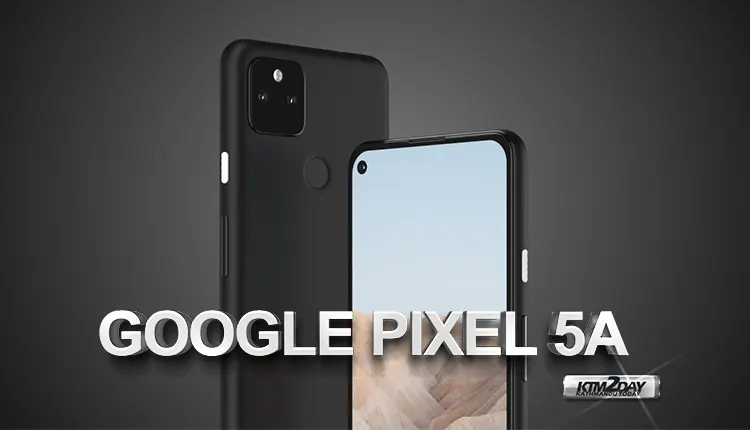 Google has already announced the main features of the Google Pixel 6 and 6 Pro, which will arrive in the fall with a more advanced camera setup, new Tensor processor and a completely revamped design. The company, however, has not yet confirmed details of the Pixel 5a, a cheaper model that could arrive later this month, according to the latest reports.
According to latest leaks the main specifications of this upcoming mid-range smartphone, as well as its possible price and release date has surfaced on the web. It surprises, above all, by its incredible resemblance to the Pixel 5.
In fact, the Google Pixel 5a will come with a Snapdragon 765G processor, same SoC as its big brother. The RAM configuration, however, seems to be lower on this model, with 6 GB compared to the Pixel 5's 8 GB. The display will increase in size to 6.4 inches, but would keep the refresh rate at 90 Hz.
The Pixel 5a would also include a higher capacity battery, 4,650 mAh compared to the Pixel 5's 4,080 mAh. It will arrive, according to the cited source, without wireless charging. However, those in Mountain View have wanted to maintain the IP67 certification that makes it resistant to water and dust.
Google Pixel 5a will inherit the Pixel 5's cameras
The cameras on the Google Pixel 5a will be the same ones we find on the Pixel 5. So, we expect a 12-megapixel wide-angle sensor as well as a 16-megapixel ultra-wide-angle camera. At the moment, it is unknown if the company will limit some features at the software level.
Beyond the features, the Pixel 5a will share design with the Pixel 5, although everything points to the economy model being marketed in a single black color. The latest reports revealed that the Mountain View company will keep the polycarbonate back housing, with a fingerprint reader on the back and a square photo module that will integrate the dual sensor.
Google will launch the Pixel 5a on August 26 for $450. To recall, the Pixel 5 was announced for $699. The obvious price difference could be related to the absence of some key specifications. These include wireless charging, a smaller RAM setup, or the simple fact that Google will reuse many of the components from last year's model.