Historic Kasthamandap opens for public from today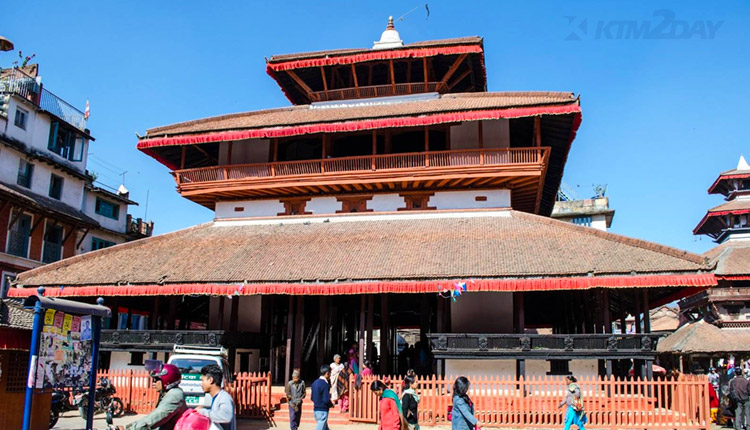 Historic Kasthamandap (Marusata) has been opened to the public from today, following its restoration. The iconic monument was damaged by the 2015 earthquake.
President Bidya Devi Bhandari displayed a key to the building. The key was presented to the Head-of-the State by mayor Bidya Sundar Shakya to mark the launch of the opening of the monument to the public.
On the occasion, the President expressed that she was happy to see the completion of the project to rebuild Kasthamandap, a historic and glorious monument in the world heritage list, project amidst adversities.
As the President termed, the completion of the project is testimonial that we, Nepali, are confident and able to rise from miseries and pains that the 2015 earthquake left and rebuild our damaged heritages through our collective endeavors.
Stating that such historic heritages would have a significant place in promoting domestic and external tourism, the President said it was the common responsibility of all to protect such property.
She was of the opinion acknowledging facts suggested by new findings about the Kasthamandap. "We should take pride in our homegrown knowledge and skills."
On the occasion, the President honored those personalities contributing to the Kasthamandap reconstruction efforts and protecting the heritages.
Prior to this, Kasthamandap Reconstruction Committee chair and Province Assembly member Rajesh Shakya handed the key to mayor Shakya.
The committee said the rebuilding project cost Rs 305 million of the Kathmandu Metropolis and it took three years and eight months to complete it.
As said by Director General of Department of Archeology, Damodar Gautam, historic aspects and originality of the monument were kept in mind during the project implementation.