Honor Magic 2 3D edition set for launch in mid-March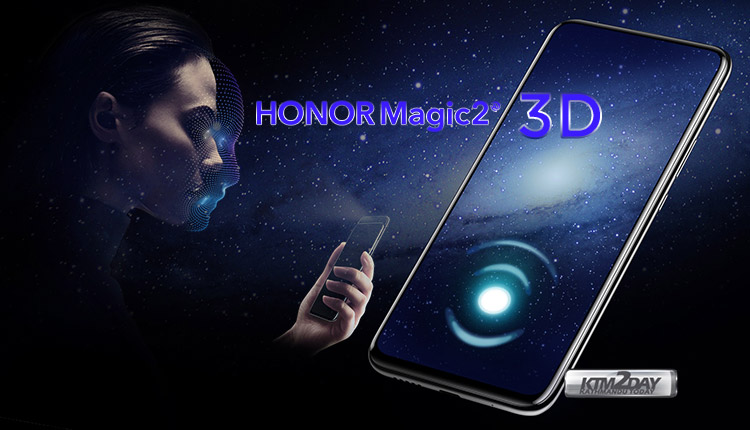 The Honor Magic 2 was one of the most beautiful surprises at the end of 2018. In early 2019, it would benefit from a 3D biometric sensor with advanced light sensor at the front and a graphene plate to perfect it all.
Today, Honor has officially announced that the company will launch a 3D variant of the original Honor Magic 2 by the midst of next month. The device will be dubbed HONOR MAGIC 2 3D.

The Honor Magic 2 3D is about to be launched
Indeed, the brand begins teasing around an improved version of Honor Magic 2 , called Honor Magic 2 3D which was set to launch in December but has lagged behind.
The Honor Magic 2 included a triple camera setup in the front with a 2 megapixel depth sensor that was capable of identifying nearly 10,000 facial features for enhanced face detection and recognition in low light environments. Honor is going to upgrade this camera with a 3D light scanner which will offer added benefits such as biometric security  to guard Alipay, Alibaba's mobile payment platform.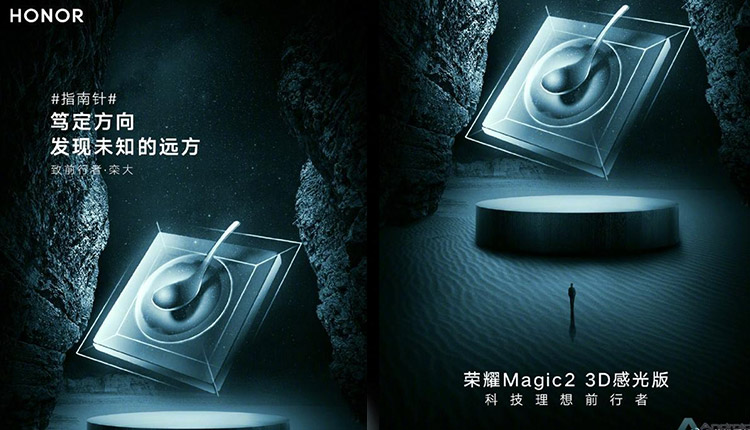 The Honor Magic 2 3D photosensitive plate supports graphene heat dissipation technology as graphene has super thermal conductivity. Compared with sheets of graphite, copper and other materials, the equivalent thermal conductivity of graphene is much better.
In the main configuration, the Honor Magic 2 3D uses a AMOLED screen  of 6.39 inches. It will be powered by a Kirin 980 processor,  Huawei's latest high-end SoC.
The Honor Magic 2 3D will only be available in 8GB RAM configuration and 512GB of storage.
In the camera department, this smartphone will come with a triple AI selfie camera of 16MP + 2MP + 2MP, while in the rear it will have a 16MP + 24MP + 16MP triple camera configuration. This product has a battery of 3500 mAh.
It will cost 5,800 yuan, or about 760 euros, and will be available in China on March 15.