Honor Magic V with complex hinge technology, 50 MP cameras and Snapdragon 8 Gen 1 SoC Launched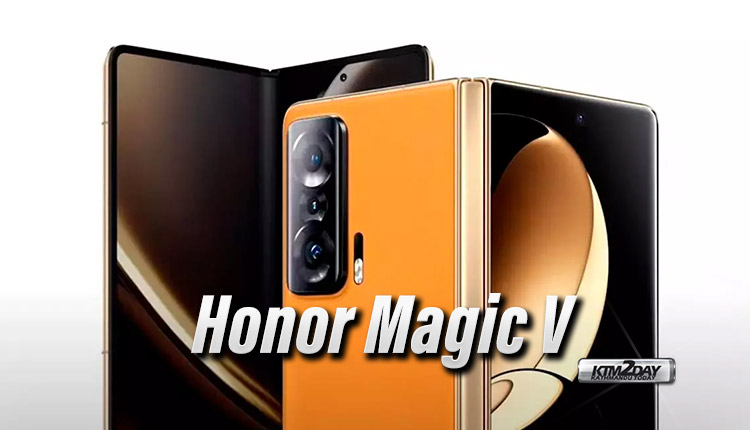 A foldable smartphone named the Honor Magic V has been unveiled by the smartphone manufacturer Honor on Monday, and it will go on sale in China on January 18.
That V isn't a Roman numeral, as it refers to the fact that the gadget folds in a V form. This new phone was unveiled during an event in China. We don't know yet if it will be available outside of China, but Honor has a history of introducing products in China that don't go on sale elsewhere.
There are three colors to choose from: orange, silver, and black for the 256GB storage model. The Snapdragon 8 Gen 1 processor powers the Magic V, which has 12GB of RAM and 256GB or 512GB of internal storage.
Specifications of Honor Magic V
The displays on the Honor Magic V are both OLED and have a 2272 x 1984 resolution and 90Hz refresh rate on the 7.9-inch main screen and 2560 1080 resolution and 120Hz refresh on the 6.45-inch secondary screen.
In addition to a 6.45-inch secondary (external) screen with OLED technology and a 120-Hz refresh rate, the smartphone's 2K resolution (2,560 x 1,080 pixels) and peak brightness of 1,000 nits are also available when the phone is folded. On both panels, there are holes dedicated to identical 44 MP front cameras with f/2.4 lens apertures, which are similar in size.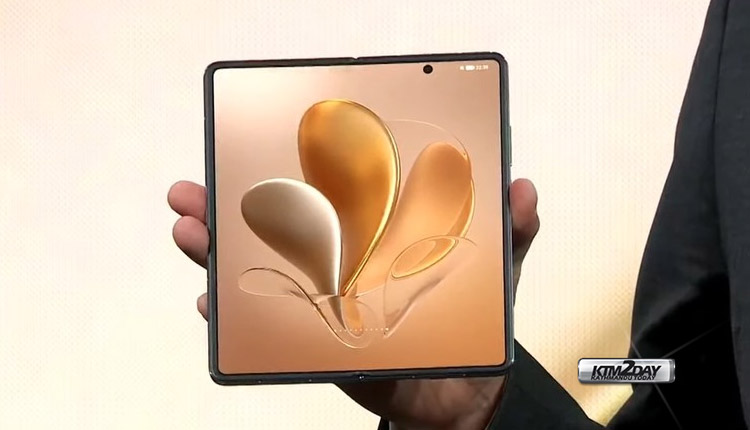 The Honor Magic V is equipped with the Qualcomm Snapdragon 8 Gen 1, which is the company's next-generation CPU. The hardware will operate at a frequency of up to 2.995 GHz and be equipped with the Adreno 730 GPU. It comes with 12 GB of RAM and an internal storage capacity of up to 512 GB, all of which will be safeguarded by a powerful encryption mechanism.
Still on the back, there is a trio of cameras comprised of a main sensor with an aperture of f/1.9, a wide-angle camera with an aperture of f/2.2 and a tertiary camera with an aperture of f/1.9. The main sensor has a resolution of 50 MP and the wide-angle camera has a resolution of 50 MP. Additionally, 8×8 dTOF laser technology is used to improve the accuracy of the lens' autofocus.
The 50MP camera on the Magic V is dubbed as the "Spectrum Enhanced Camera." In terms of color and detail, that camera outperforms the human eye.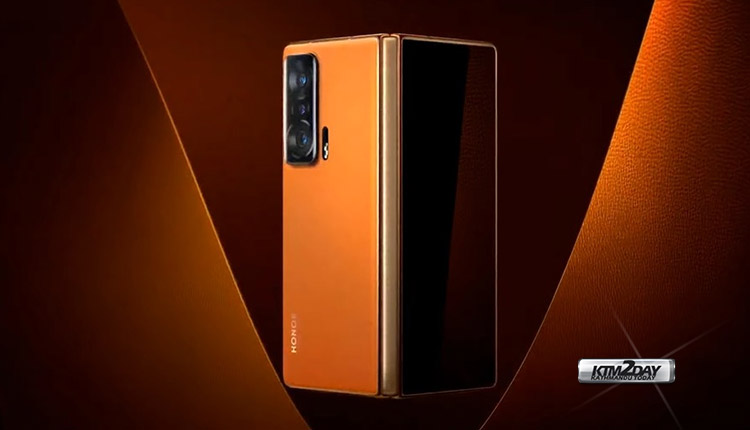 A very powerful dual-cell battery with a total capacity of 4,750 mAh powers the set, and it is capable of rapid charging at 66 watts, which allows it to be fully charged in just 40 minutes. Additionally, the charger and an exclusive protective cover are included in the box.
Among other features of Magic V is the availability of Android 12 under Magic UI 6.0, the latest iteration of Honor's graphical user interface.
Unlocking the system is accomplished with the use of a fingerprint scanner that is embedded into the power button. With multitasking features that are comparable to those of competitors like Samsung's, the new model should appeal to customers for its potential for increased productivity.
Despite the fact that Honor was once owned by Huawei, we've lately seen both firms manufacture phones with similar features.
Among the Honor Magic V's advantages over the Z Fold 3 is the usage of the latest Snapdragon 8 Gen 1 chipset, which was not yet available when the Z Fold 3 was released. Gaming and other high-performance tasks should be a snap with this mobile processor.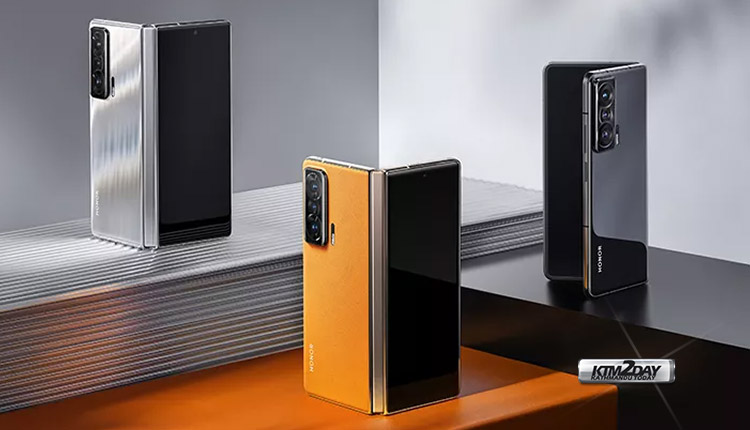 Honor Magic V Specifications:
7.9-inch main screen with FHD+ resolution and 90 Hz refresh rate

6.45-inch secondary display with 2K resolution and 120 Hz refresh rate

Qualcomm Snapdragon 8 Gen 1 Platform
Adreno 730 GPU
12 GB of RAM
256GB or 512GB of internal storage
44 MP front camera
Three rear cameras:

Main lens with 50 MP sensor
Ultrawide lens with 50 MP sensor
Tertiary lens with 50 MP sensor

5G connection, USB-C, Wi-Fi (2.4 and 5.0 GHz), Bluetooth 5.2, NFC and stereo sound
4,750mAh battery with 66W fast charging
Android 12 with MagicUI 6.0
Dimensions: 160.4 x 72.7 x 6.7 mm (folded) or 160.4 x 141.1 x 14.3 mm (opened)
Weight: 288 grams
Honor Magic V Price in Nepal
Though not a cheap phone, this is a high-end model. It costs $1,570 in China, which translates to $1,160 in the UK, or AU$2,190 in Australia. Phones in China typically cost less than they do abroad. You should expect a higher pricing if the phone is released outside of the US or Canada.