iMars Mobiles Price in Nepal

IMARS has appointed Opal Multinational as a authorized dealer for sales, marketing and after sales service provider for the Nepali market.
IMARS is the top ten mobile manufacturer in the Chinese market manufacturing various electronics devices such as smartphones, feature phones, LED TVs and Laptops since last 15 years. The company is a household name in China but unknown to the outside world.
iMars Mobiles Price in Nepal
iMars VEGA X7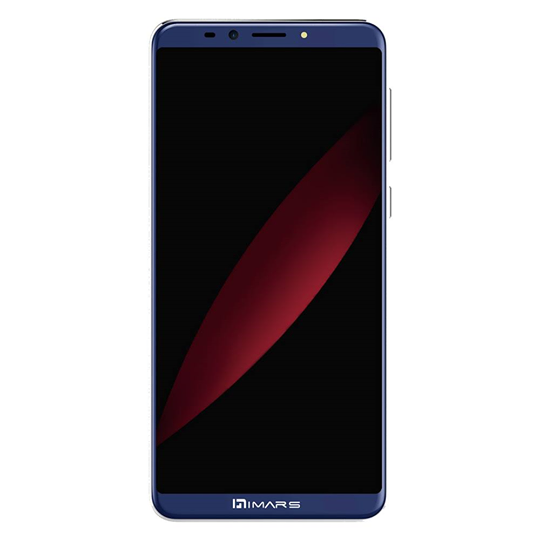 Product details
Network
SIM: GSM/CDMA
Display
Display Type: 5.99 FHD (Full HD)
Resolution: 1080×2160 pixels
Aspect Ratio: 18:9
Screen Touch: Yes, finger sensor
Screen: 2.5 D Capacitive Touch Screen
Camera
Front: 13MP
Back: 13MP+2MP
Hardware
Memory: 64GB+4GB
Memory card slot: Micro SD supports up to 256 GB 3.5 mm
Sensor: Light
Accelerometer
Connectivity
USB: Micro-USB charging & Data (USB 4.0)
Wi-Fi: Yes
GPS: 1511
Bluetooth: Yes
FM Radio: Yes
Battery : 4500 mAh
Platform: MTK6757
Software : Operating System:Android 8.0
iMars vega X7 Price in Nepal : NRs. 20,999
---
iMars VIVI 8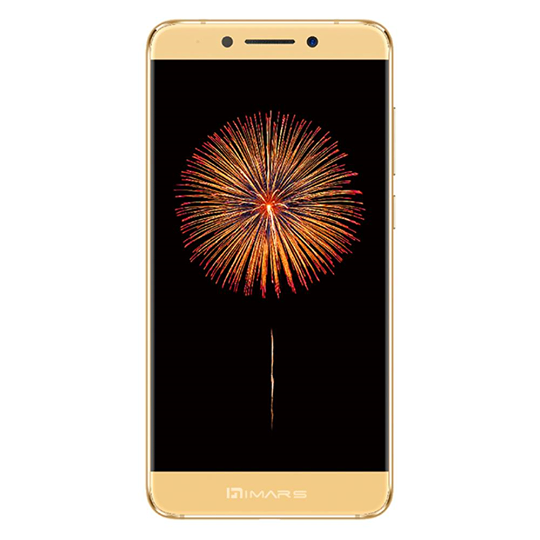 Display
Display Type: 5.5 LCD, HD IPS
Resolution: 1280*720 pixels
Aspect Ratio: 16:9
Screen Touch: Yes, finger sensor
Screen: 2.5 D Capacitive Touch Screen
Camera
Front: 5MP
Back: 8MP
Hardware
Memory: 32GB+4GB
Memory card slot: Micro SD supports up to 128 GB 3.5mm
Sensor: Light
Accelerometer
Connectivity
USB: Micro-USB charging & Data (USB 4.0)
Wi-Fi: Yes
GPS: 1511
Bluetooth: Yes
FM Radio: Yes
Battery: 3200 mAh,
Software : Operating System:Android 8.0
iMars Vivi 8 Price in Nepal : NRs. 15,499
---
iMars Milky Way M2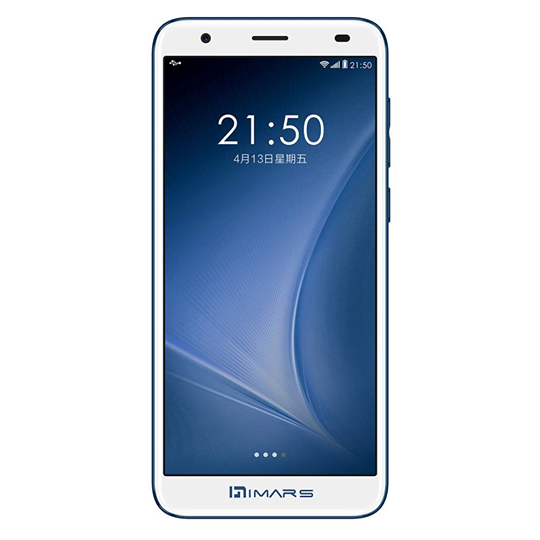 Display
Display Type: 5.45LCD
Resolution: 1440*720 pixels
Aspect Ratio: 18:9
Screen Touch: Yes, finger sensor
Screen: 2.5 D Capacitive Touch Screen
Camera
Front: 5MP
Back: 8MP+2MP
Hardware
Memory: 16GB+2GB
Memory card slot: Micro SD supports up to 128 GB 3.5 mm
Sensor: Light
Accelerometer
Connectivity
USB: Data Connectors Micro-USB charging & Data (USB 2.0)
Wi-Fi: Yes
GPS: 1511
Bluetooth: Yes
FM Radio: Yes (Light Sensor)
Battery :4500 mAh,
Software : Operating System:Android 8.1
iMars Milky Way M2 Price in Nepal : NRs. 12,499
---
iMars ROSE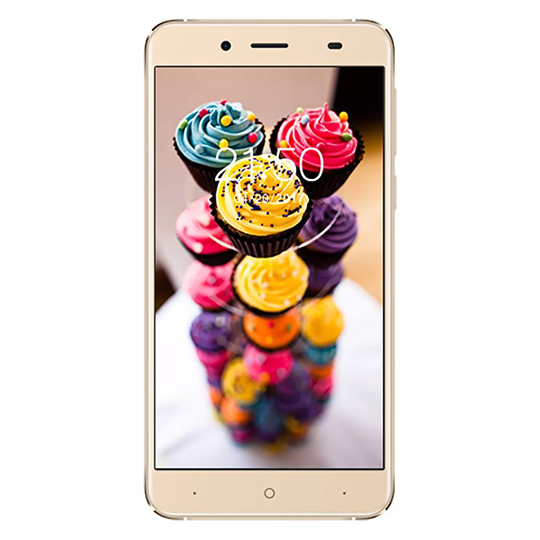 Display
Display Type: 5.5HD IPS
Resolution: 1280*720 pixels
Aspect Ratio: 16:9
Screen Touch: Yes, finger sensor
Screen: 2.5 D Capacitive Touch Screen
Camera
Front: 5MP
Back: 8MP
Hardware
Memory: 16GB+1GB data connectivity
Memory card slot: Micro SD supports up to 128 GB 3.5 mm
Sensor: Light
Accelerometer
Connectivity
USB: Data Connectors Micro-USB charging & Data (USB 4.0)
Wi-Fi: Yes
GPS: 1511
Bluetooth: Yes
FM Radio: Yes (Light Sensor)
Battery:2800 mAh,
Software :  Operating System:Android
iMars Rose Price in Nepal : NRs. 10,499
---
iMars VSUN 6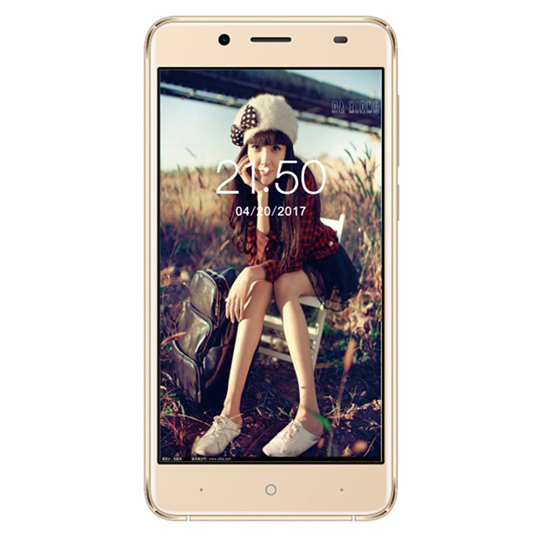 Display
Display Type: 5.0 HD
Resolution: 1280*720 pixels
Aspect Ratio: 16:9
Screen Touch: Yes, finger sensor
Screen: 2.5 D Capacitive Touch Screen
Camera
Front: 5MP
Back: 8MP
Hardware
Memory: 16GB+1GB
Memory card slot: Micro SD supports up to 128 GB 3.5 mm
Sensor: Light
Accelerometer
Connectivity
Wi-Fi: Yes
GPS: 1511
Bluetooth: Yes
FM Radio: Yes
Battery: 2200 mAh
iMars VSUN 6 Price in Nepal : NRs. 8,499
---
iMars Q5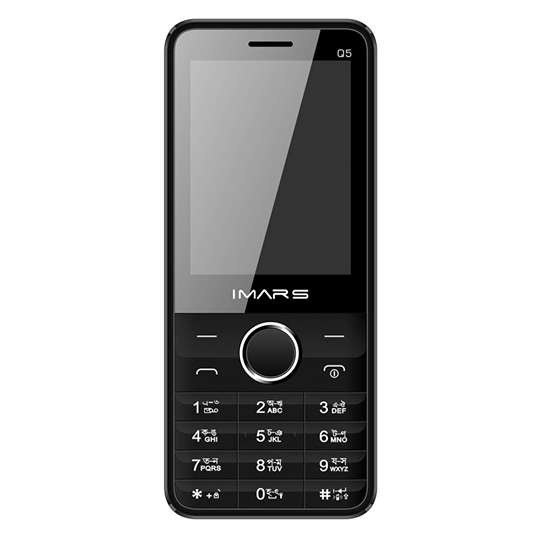 Network: Dual SIM
GSM:850/900/1800/1900
Display
Display Type: 2.8 HD
Camera
Front: 8W
Connectivity
Wi-Fi: Yes
Bluetooth: Yes
FM Radio: Yes (Light Sensor)
MP3/MP4: YES
Speaker: 2030 BOX
T-flash card: YES,
Flashlight:F5 Flashlight
Antenna Frequency
Battery:1800mAh
Platform: MTK6261D
iMars Q5 Price in Nepal : NRs. 1,999
---
iMars H86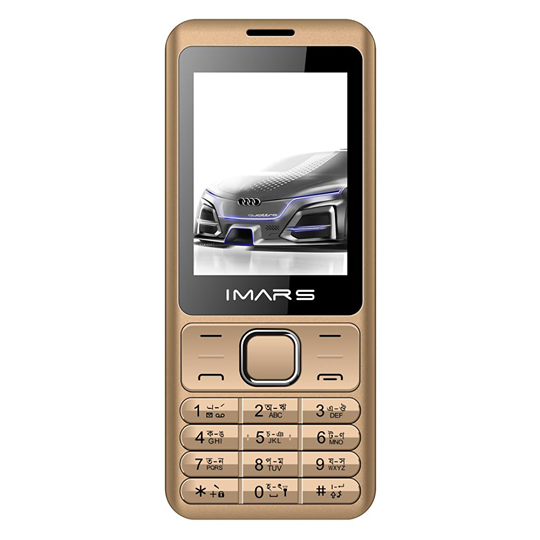 Network: Dual SIM
GSM:850/900/1800/1900
Display Type: 2.4 HD
Camera
Front: 8W
Connectivity
Wi-Fi: Yes
Bluetooth: Yes
FM Radio: Yes
MP3/MP4: YES
Speaker: 2030 BOX
T-flash card: YES,
Flashlight:F5 Flashlight
Antenna Frequency
Battery: 1800mAh
Platform: MTK6261D
iMars H86 Price in Nepal : NRs. 1,999