India lifts ban on export of Hydroxychloroquine to immediate neighborhood including Nepal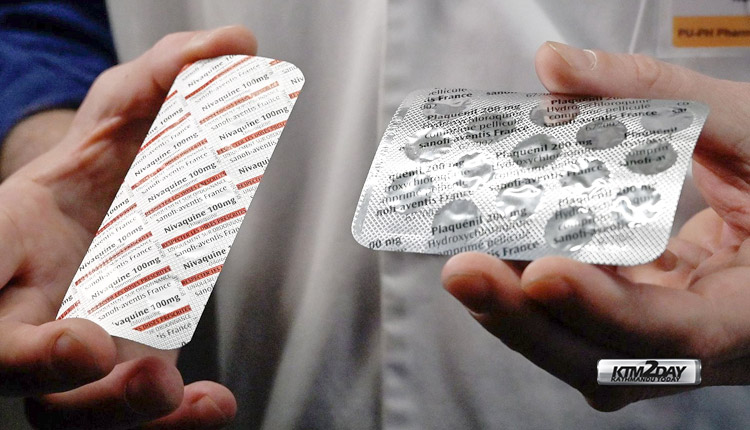 Amid coronavirus outbreak in South Asia, India has decided to lift ban on export of Hydroxychloroquine to its neighboring countries including Nepal.
Indian media reports said quoting the India's External Affairs Ministry that the government decided lifting the ban on export of Hydroxychloroquine (HCQ) in appropriate quantities to all neighboring countries which are dependent on India's capabilities.
India today cleared the first list of 13 countries who will get hydroxychloroquine (HCQ), with neighbourhood getting priority.
With this decision, Nepal, Bhutan, Afghanistan, the Maldives and Bangladesh are the four countries which can now get Hydroxychloroquine from India. Hydroxychloroquine is an old and inexpensive drug used to treat malaria. It is now being widely for the treatment of COVID-19 patients.
Nepal had requested India to lift the export ban on Hydroxychloroquine after India imposed export ban on some medicines including HCQs due to shortage in India.
Earlier today, Prime Minister KP Sharma Oli and his Indian counterpart Narendra Modi held telephone conversation. The two Prime Ministers had discussed about the present situation of fight against COVID-19 and agreed to further intensify the ongoing efforts.
"In the context of present state of lockdown in both the countries, the two Prime Ministers agreed to look after the welfare and medical care of the people of two countries currently living in each other's territory,"
During the conversation, PM Oli expressed thanks to the Indian government for the supply of essential medicines and medical logistics that are in pipeline.
Overall India will be giving hydroxychloroquine and paracetamol to 25 countries, according to Indian media reports. India has given approval for export of 14 million tablets of Hydroxychloroquine, New Delhi-based WION reported.
The 13 countries which India will be giving HCQ, termed as game-changer drug by India are – US, two from Europe – Spain and Germany, two from South America – Dominican Republic and Brazil, one from West Asia, Bahrain and five from the neighbourhood – Nepal, Bhutan, Afghanistan, Maldives and Bangladesh
India is providing humanitarian aid like Pharma (HCQ and paracetamol) to SAARC member states and Indian Ocean countries like Mauritius and Seychelles.