Intel to acquire Israeli chip maker Tower Semiconductor for $5.4 billion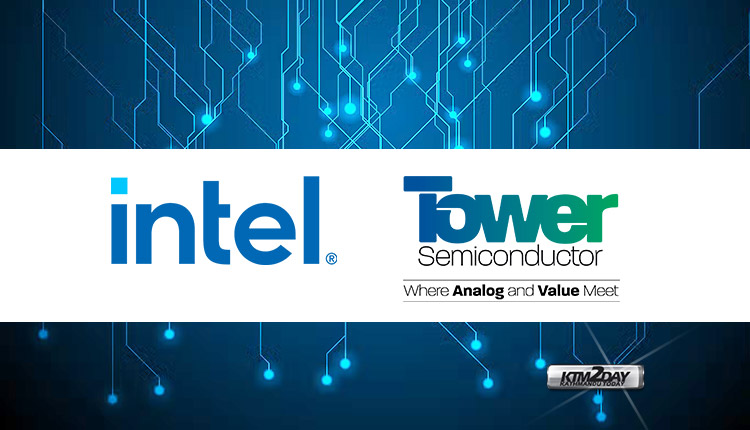 An Israeli contract chip manufacturer, Tower Semiconductor, disclosed its acquisition by Intel on Tuesday for a price of about $5.4 billion.
As the firm grows its production capacity, global footprint, and technology portfolio to meet unprecedented industry demand, the acquisition enhances Intel's IDM 2.0 strategy, the company said in a statement.
It will enable Intel to provide a compelling range of cutting-edge nodes and differentiated specialist technologies on established nodes, opening up new options for present and future customers in an era of unprecedented demand for semiconductors, according to Pat Gelsinger, CEO of Intel.
With the help of Intel Foundry Services (IFS), which was launched in March 2021 as an integral part of Intel's IDM 2.0 strategy, the company expects to be a leading supplier of fabrication capacity in the United States and Europe to service customers worldwide.
Radio Frequency(RF), power, silicon-germanium (SiGe), and industrial sensors are some of Tower's specialty technologies, as well as extensive IP and electronic design automation (EDA) collaborations, and a well-established foundry footprint.
With more than 2 million wafer starts per year of capacity in the U.S. and Asia, Tower supports high-growth sectors such as mobile, automotive, and power, and has a geographically complementary manufacturing footprint with facilities in the U.S. and Asia that service fabless companies and IDMs.
We are excited to join forces with Intel to expand our worldwide manufacturing presence as well as provide even more value to our clients through a full suite of technological solutions and nodes, according to Tower CEO Russell Ellwanger.
Customers across the approximately $100 billion semiconductor business will benefit from Intel's acquisition of Tower, the company said.
According to Dr. Randhir Thakur, the president of Intel Foundry Services: "We're establishing Intel Foundry Services to be a customer-first technological pioneer with a broad spectrum of IP and capacity."
The deal is likely to be finalized in about a year.